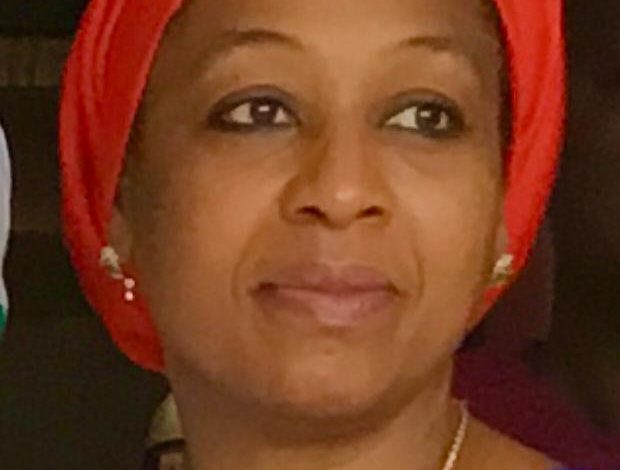 Daughter of former Vice President of Nigeria, Late Dr Alex Ekwueme, Mrs Chidi Onyemelukwe has warned the Peoples Democratic Party, PDP against subverting the wishes of the people in the forthcoming primary election of the party.
Onyemelukwe a governorship aspirant of the party said she was confident about her showing in the recent election of three-man Adhoc delegate of the party, stating that if the wishes of the people were allowed to stand, she would pick the picket of the party.
The PDP would on June 26 hold it's primary election to choose the candidate of the party for the November 6 governorship election.
A press release by Onyemelukwe's campaign office, which was made available to DAILY POST yesterday welcome what she called the overall constructive and peaceful nature of the electoral process.
She said, "We look forward to PDP headquarters officially providing all aspirants with the final outcome of the exercise within the ambit of the party's electoral calendar and INEC's requirements.
"Our campaign organization continues to follow closely, ongoing activities within the Anambra PDP family, and are elated by our performance per field assessment and feedback from the just concluded ad-hoc delegate elections.  We wish to restate our total commitment to the pursuit of party unity regardless of all the court related issues.
"It is the honest hope and prayer of our principal, Lady Chidi Onyemelukwe, that the anticipated success of our party at the general election is not hampered by intra-party squabbles or litigations.
"We are cognizant of the hard work undertaken to rebuild our party since 2017. Efforts must be made for our party not to regress to the erstwhile fractious period. The attitude of our principal and our campaign organisation has always been that the PDP umbrella is large enough to accommodate us all.
"From our interactions so far with Ndi Anambra, we are aware that our people are indeed desirous of the restoration of Anambra State to the right path to greatness; and that they are looking up to the PDP to lead that charge."Lady Chidi Onyemelukwe, as a frontline aspirant for the Governorship of Anambra State, remains focused on the mission of securing the PDP ticket and winning the 2021 gubernatorial election. In keeping with her personality, mission and commitment, our campaign activities remain policy and issue-focused."