Column
Anambra State Govt: Pension Harmonization is overdue – Onwubiko
Opinion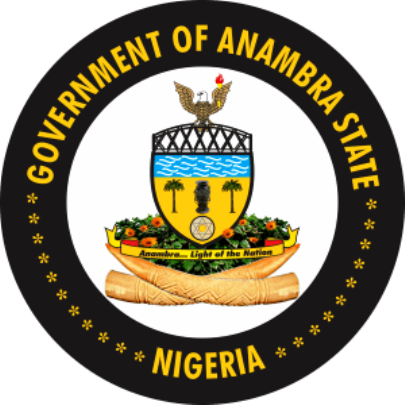 Anambra State Govt: Pension Harmonization is overdue – Onwubiko
With the N5billion palliative Grant from the federal government, Anambra state Governor has no reason to not to harmonize pension which he has promised when he assumed office in March 2022.
He ordered the Head of Service to undertake Audit inspection of Pensioners. Sadly, the pensioners hope was dashed. Again in November that year another audit inspection terms "I am alive" was undertake and the affected pensioners expected new amount but were disappointed.
Since January, it has been promise upon promise and exchange of correspondence between the leadership of Nigeria Union of Pension (NUP) yet no hope in sight. Now with the N5billion palliative Grant from president Tinubu, pensioners are to be paid N12,000 from September to December. Nothing about the 12 years cries and lamentations by NUP to harmonize pension of the just a few affected pensioners is being mentioned.
The question is: Why is Pension harmonization in Anambra state jinxed? The affected pensioners may have to resort to Bible passage in Proverb 21:1-9 which says that
THE HEART OF THE KING IS IN THE HAND OF THE LORD, HE TURNETH IT WITHERSOVER HE WILL"
One cannot understand the type of hatred Governors have on pensioners. It was only Governor Dr Chris Ngige who was touched by the plight of the Pensioners on Pension harmonization and Harmonize Pension within six months. Since then, other governors flagrantly disobey the law on pension harmonization which says that Pension should be Harmonized every five years or whenever there is new Minimum Wage.
There was minimum wage in May 2011 but the Governor did not listen to the NUP to harmonize pension. From the year 2011, NUP has been writing the Governors to harmonize pension but to no avail. Next thing you will hear now is that Pension harmonization will be January 2024 so that it will be put in the budget.
Many of the affected pensioners have died because of the peanut being paid to them which cannot afford them to purchase drugs and medications in addition to eating good food that would sustain them for longer years.
I cannot understand why there should be a matter of begging to the Governors to harmonize pension because Government money does not belong to them. It is just "man's inhumanity to man" which black man is known for. In developed countries, pension harmonization is automatically implemented at the given year according to the law.
Anambra state government must keep it in mind that the affected pensioners on Pension harmonization must be paid the accumulated arrears of Pension harmonization from May 2011 because the Law says that Pension should be reviewed every five years OR whenever there is new Minimum Wage. Therefore, the twelve (12) years accumulated arrears MUST BE CALCULATED AND PAY THE AFFECTED PENSIONERS.
By Polycarp Onwubiko, public policy analyst.