Education
Anambra students win another global competition in USA
Education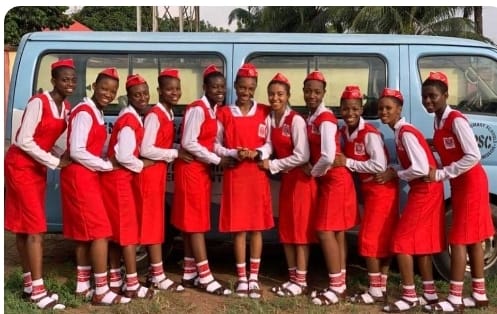 By Our correspondent
A team of students from Queen of the Rosary College Onitsha has clinched global second place in the just concluded World Affairs Challenge.
The World Affairs Challenge (WAC) is an international program and competition for middle and high school students to develop and implement their own S.M.A.R.T. solutions for the United Nations Sustainable Development Goals.
The team from Queen of the Rosary College Onitsha innovated Queens' Lyfe bags – a 100% plantable biodegradable bag made from rice straws, banana fibres, corn husks and infused with tomato, pepper and watermelon seeds so that the bags can grow into plants when disposed of. This innovation won them second place in the global challenge. A team from the USA won first place and a bilateral team of students from USA and Iraq won third place.
The students led by their teacher mentor, Mr John Onuigbo, competed with over 760 participants during the various preliminary rounds, which narrowed down to 28 teams in the Global Championship, where the girls were named the Global second-place winning team in the high school division. There were 9 countries represented in WAC global finals this year: Nigeria, Ghana, USA, France, Iraq, Turkey, Uganda, Zimbabwe, and Morocco.
Reacting to the win, the school principal Rev Sr Maria Chijioke Nwankwo expressed her joy and gratitude to God for the win saying "We have been putting in the work to provide our students with world-class tech education. This has been evident in the win of our students in global innovation competitions like this and we thank God. We are building students who would make Onitsha their Silicon Valley".