Uncategorized
Anambra worst state in election participation in Nigeria, says Yiaga
Politics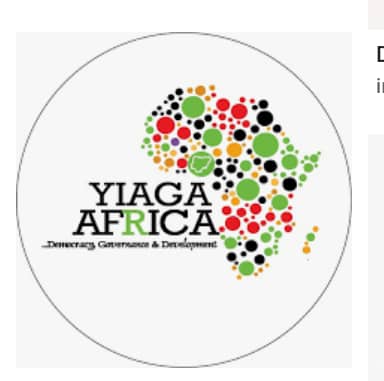 Yiaga Africa, a civil society organisation, had described Anambra State as the worst in participation in the history of governorship elections in the country.
Yiaga Election Programme Manager,
Mr Paul James, gave the assertion on We do Wednesday while speaking to newsmen on the sidelines of a programme to engage Civil Society Organisation Leaders in the state.
The CSOs engagement was part of pre-election activities for the November 6 governorship election in Anambra.
James said,"According to records, in the 2015 Presidential election , over a million people (24 per cent), voted in Anambra, while in the 2017 governorship election in the state, the figure dropped to 21 per cent.
"It is sad because in the history of governorship elections in the country, that was the worst in terms of electoral participation.
" In the 2019 Presidential election also, there was a little shift to 26 per cent in terms of participation. You begin to wonder why Anambra people are more interested in election at the centre and not the election in their state?"
James highlighted low voter education, electoral violence, voter inducement by political parties and lack of voter engagement as some of the factors that contributed to low electoral participation in the state.
He added,'We are engaging with CSOs to understand the political climate in Anambra, what to expect in the forthcoming election and to share our methodologies of election observation via Watching The Vote and Parallel Vote Tabulation plans.
"Voter engagement, information and education is very low in Anambra, especially education targeted at women, youths and persons with disabilities.
"We need to agree as stakeholders on how to improve voter education, engagement and mobilisation to change the narrative in the Nov.6 guber election. We have an opportunity to right the wrong.
"Whether we like it or not, if you do not participate in the election, you do not have the moral right to question the kind governance you get. You are responsible for the kind of government you get.
He urged the Independent National Electoral Commission to publish information on how to locate the new polling units and how to get permanent voter cards to make the process easy for the people.