Health
Breaking: Sickle Cell disease kills 42 in Anambra
Health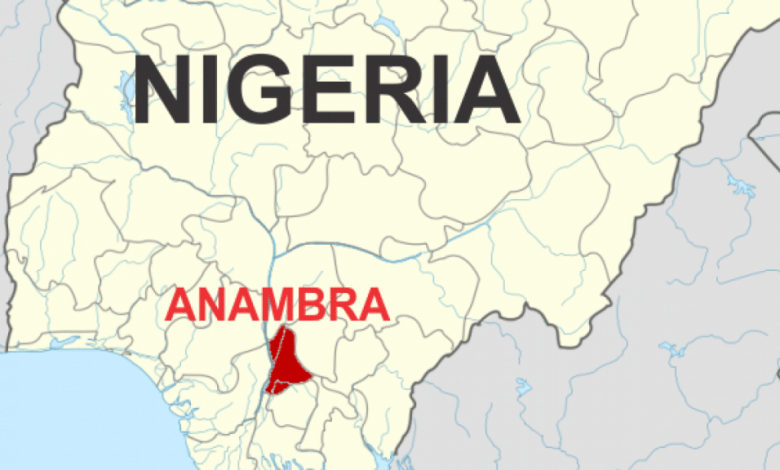 By Our correspondent
No fewer than 42 persons have reportedly died of sickle cell disease in Anambra State recently.
The Director, Sickle Cell Orphanage Home, Agulu, Anambra State, Aisha Edwards Maduagwu disclosed this at the weekend during a visit to the home by members of the Nigeria Union of Journalists (NUJ) in the State.
Sickle cell anemia is one of a group of inherited disorders known as sickle cell disease. It affects the shape of red blood cells, which carry oxygen to all parts of the body.
Red blood cells are DuDDMaduagwu round and flexible, so they move easily through blood vessels. In sickle cell anemia, some red blood cells are shaped like sickles or crescent moons. These sickle cells also become rigid and sticky, which can slow or block blood flow.
There's no cure for most people with sickle cell anemia. Treatments can relieve pain and help prevent complications associated with the disease.
Speaking during the her interaction with the NUJ, Maduagwu said she had buried 42 sickle cell victims since she started sickle cell advocacy.
As a consequence, she has cautioned intending couples to stop lying about their genotype status to avoid producing children with sickle cell diseases.
She said sincerity to spouses ahead of marriage would go a long way to reducing the number of sickle cell patients.
She also warned against spiritualising sickle cell issues, saying God's miracle was only manifested in the wisdom he gave man to dictate that SS carriers were not matchable as far as marriage was concerned.
She said: "I left the Nigerian army to take up this advocacy because as someone living with SCD, I feel the way of reciprocating God's love for me is to give back to society and God who gave me the opportunity to live and raise children up to university level.
"Take our genotype message to anyone that cares to listen. The genotype issue is real and can't be spiritualised. The miracle of God here is the intelligence he gave to man that SS can't marry SS.
"These children are rejected by their own family members because they feel frustrated and can no longer manage their health conditions.
"The worst thing that can happen to one on earth is being rejected by one's parents. That's the situation of the children I manage here, very sympathetic and heartbreaking.
"This is the first sickle cell orphanage in Nigeria. Ever since we set up this home, we've lost only a child, an orphan, and the only surviving child in the family, a kidney problem. I've buried a total of 42 persons since I started this advocacy."
Appreciating the NUJ members for the visit which she described as timely, Maduagwu urged spirited individuals to support the home to better the lives of the children.
"You came with exactly what the children are lacking, cartons of biscuits and indomie, toiletries, oil, cash, and especially crayfish which is very nutritious for the children," she said.
Earlier, Chairman of NUJ, Comrade Odogwu Emeka commended the commitment of the management of the home in taking care of the children, assuring them that their efforts were not in vain.
Odogwu, represented by the secretary of the press week committee, Chigozie Chukwuleta said: "We're here with these gifts items to support what you're doing children as part of our activities marking the Union's annual Press Week."
The NUJ team also paid a visit to the Faith community children's home, where toiletries and food items with cash donations were also presented to the inmates.
The administrator of the home, Ifeyinwa Onuorah thanked members of the Union for their love, care, prayers, and donations, praying God to reward them bountifully.