Human Interest
Anambra Philanthropist Hails Soludo For Empowering 5,000 Youths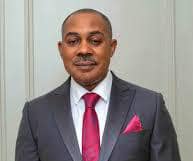 BY RAYMOND OZOJI, Awka
Anambra-born philanthropist and Director of African Affairs of the International Association of World Peace Advocates ( IAWPA), Amb. Chief Dr. Johnny Metchie, has extolled Governor Charles Chukwuma Soludo for taking 5000 youths out of the streets with the recent graduation, certification and empowerment of the youngsters at the prestigious International Convention Centre Awka
Metchie who stated that Governor Soludo has indeed demonstrated that his administration perceive youths as drivers of the economy, said the present state government is investing heavily in the youths inorder to develop her human capital.
The IAWPA African Director noted that the empowerment of 5000 graduates of the One Youth Two Skills Initiative with a whopping sum of N2 Billion Seed Money as Start-ups for the beneficiaries, was just one out of the numerous policies and programmes the state government is deploying to enthrone a liveable and prosperous homeland for Ndi-Anambra.
Metchie who spoke with our correspondent exclusively, maintained that aside road construction, Governor Charles Chukwuma Soludo, has employed 5000 teachers and declared free education in all public schools.
He also acknowledged that Governor Soludo has declared free antenatal and delivery services in all government owned hospitals and equally making further arrangements to employ another 3000 teachers into the school system.
He was of the opinion that the empowerment of the 5000 youths with hands-on skills was the first of its kind in the state even as he made reference to other programmes and activities designed to gainfully and meaningfully engage the youths to dissuade them from crimes and criminalities.
Metchie who is an ardent supporter of Soludo's government, stressed the need for the citizens to rally round the governor to enable him to succeed in his quest to fulfill his electoral promises to the people of Anambra State.
Metchie however admonished citizens who have the wherewithal to also assist government by carrying out philanthropic gestures in their respective communities as he believes that government can not be everywhere at the same time.
He therefore advised graduates of the One Youth, Two Skills Capacity Building Programme to endeavour to maximize the opportunities they have with their newly acquired skills and identify market gaps they can fill and sustain to enable them become entrepreneurs and wealth creators and reduce poverty to the bearest minimum in the society while commending the Ministry of Youth Development for being the platform for the training of the 5000 youths Soludo empowered recently.
Amb. Dr. Johnny Metchie