News
Court frees Ifeanyi Ubah from N135bn indebtedness case few days after joining APC
News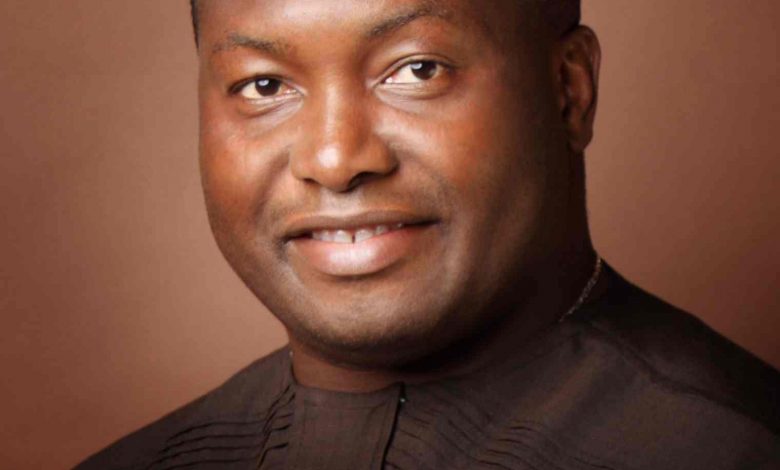 Federal High Court in Lagos Strikes Out Charges Against Senator Ifeanyi Ubah in Alleged N135 Billion Indebtedness Case
The Federal High Court in Lagos has officially struck out the charges brought by the Asset Management Corporation of Nigeria (AMCON) against Senator Ifeanyi Ubah and his company, Capital Oil and Gas Limited.
The charges were related to an alleged N135 billion indebtedness.
Justice Nicholas Oweibo presided over the case and made the decision to strike out the charges following an oral application by AMCON's counsel, Oluwaseun Onabowu, who sought to withdraw the suit.
Senator Ifeanyi Ubah, representing the Anambra South Senatorial District, was notably absent from the court proceedings.
The legal journey leading to this point began earlier when, on June 13, the court had directed the issuance of criminal summons against Senator Ifeanyi Ubah and his company, Capital Oil and Gas Limited.
The charges were a part of the Federal Government of Nigeria's 8-count case against the Senator, related to his alleged indebtedness to AMCON.
Today's court proceedings brought the news that parties involved had reached a consent judgment in a separate case before the Federal Capital Territory court in Abuja. This agreement led to the decision that the case against Senator Ifeanyi Ubah should be withdrawn in Lagos, and the counsel for AMCON requested that the charges be struck out.
The defence counsel, Mrs. Ifeoma Esom, confirmed the agreements reached with the complainant.
In his ruling, Justice Oweibo indeed struck out the charges, marking a significant development in the legal battle between Senator Ifeanyi Ubah, his company, and AMCON.
Background on the Case:
The amended charge by AMCON included allegations that Senator Ifeanyi Ubah and Capital Oil and Gas Industries Limited had conspired to make false claims regarding the actual values of assets transferred to AMCON as part of a consent judgment. These alleged actions were seen as an attempt to hinder AMCON from realizing part of the N135 billion debt.
The charges included several counts related to making false claims, obstructing AMCON's actions, and fraudulent conversion of loans. The case was brought under various sections of the Asset Management Corporation of Nigeria Act and the Criminal Code Act.
With the court's decision to strike out the charges, this case has come to an end, but it leaves a significant mark on the legal landscape and the ongoing debates surrounding indebtedness and financial obligations.
Recall that Senato Ifeanyi Ubah a few days ago dramatically dumped the Young Peoples Party( YYP) for the ruling All Progressives Congress ( APC)
.