Politics
CWO Allegedly Walks Reps Candidate, Wiper Out of Their Gathering
Politics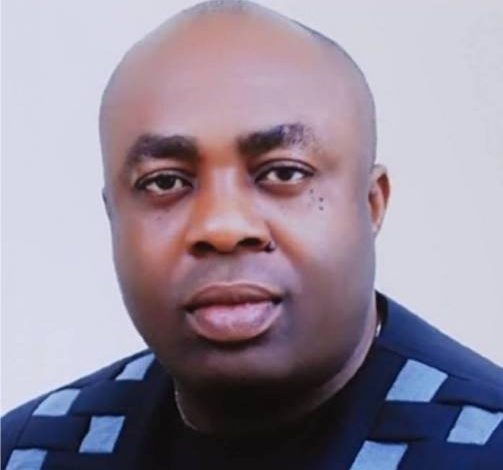 Catholic Women Organisaion (CWO) of St Michael Archangel Parish, Ogbunike on Friday allegedly walked former commissioner, Uchenna Okafor, popularly known as Wiper out of their gathering.
Sources said the former commissioner who is contesting to represent Oyi/Ayamelum Federal Constituency in the House of Representatives had gone to the gathering to canvass for votes, when he was walked out.
But supporters of Wiper have set the record straight, saying their candidate was never walked out, stating that the rumour had been sponsored by another candidate, Maureen Gwacham, who hails from Ogbunike.
A press release by the Uchenna Okafor campaign Organisaion read:
See below…
Our attention has been drawn to a spurious propaganda gaining traction online and orchestrated by merchants of lies, backed by Lady Maureen Gwacham, that the leading and most populous candidate for the 2023 Oyi/Ayamelum Federal Constituency race, Hon. Sir Uchenna Okafor, KSC, Wiper, Omeluora igbonine, was walked out from an August Meeting at St Michael Archangel Parish, Ogbunike.
Like we stated ab initio, this is obviously the work of mischief makers of the All Progressives Grand Alliance, APGA, Candidate, Lady Gwacham, who wish to slow Wiper's momentum, as his candidacy continue to gain ground in Oyi and Ayamelum, as the most credible alternative to the current poor representation.
For the record, we will clearly state that there was no such occurrence in the aforementioned parish in Ogbunike. As a matter of fact, the front line candidate and the people's choice, Wiper, who was ably represented by Hon Ugochukwu Udeora from Osile Ogbunike and Mrs Florence Akwue from Awkuzu and some members of Wiper Campaign Organisation, were warmly and rapturously received by the CWO.
Lady Maureen Gwacham should understand that there is life after politics and should know better, as someone who claimed to come from a good Christian background that playing politics with the things of God, is highly condemnable.
Having a Bishop brother, should be another reason she shouldn't allow her desperation lead her to encouraging actions that will only end up denting and soiling what is left of her family's reputation in Ogbunike.
Or should we talk about how they tried to impose her brother, Dr Tony Isizoh on the people of Osile as PG, and how such attempt, an exercise in futility, only gave him 4 votes and revealed his unacceptability?
While it dawn on Lady Maureen Gwacham and her bandwagon that Wiper is an enigma she can't subdue, she should understand or at best be thought, that any campaign of calumny against Hon. Uchenna Okafor, will only backfire and set her aspiration backward.
She should call her erring mischievous boys to order and allow for issue-based campaign. A word is enough for the wise!!!
✍️ PEOPLE'S MANDATE MEDIA TEAM