Politics
Group warns MBUZE AGULU over attack on Victor Umeh, Labour Party
Politics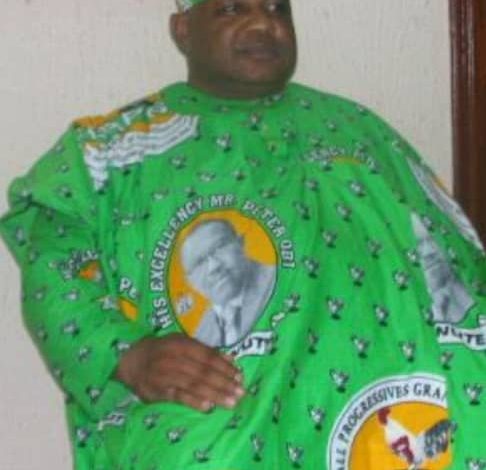 Our Correspondent
A Socio-political group under the umbrella of Concerned Anambra Central Stakeholders has lambasted Mr Ben Obi (Mbuze Agulu) over his recent diatribe against the Labour Party Senatorial candidate for the Anambra Central Senatorial zone.
In a statement made available to the press through their publicity Secretary, Chief George Okafor, the group called on Mr Obi to be cautious of his unfounded lies being peddled against the candidate of the Labour Party noting that such unguarded utterances and brazen lies are not the way to go at this time.
They further warned Mr. Obi that dishing out lies and outright falsehoods to the unsuspecting Public in the name of politics is wrong stating that ndi Anambra are resolute this time and cannot be decieved.
Anambra Central 2023: Group Caution's Ben Obi
In parts, their statement reads as follow;
"…Ben Obi's Diatribe on Umeh…"
"… We have seen in recent times the commissioned unwarranted attacks on Senator Dr Victor Umeh, OFR ( Ohamadike) by Ben Obi ( Mbuze Agulu ) on the Social Media…"
"… In all the attacks, Ben Obi dished out lies and outright falsehoods to the unsuspecting Public in the name of politics. But ndi Anambra know better…"
"…. While we don't intend to join issues with him as many are conversant with his stock-in-trade, we write to condemn this mercenary action of his targeted at demonizing Umeh because of the forthcoming Senatorial Election in Anambra Central Senatorial District…."
"… We advise him and his madam to stop crying over Senator Victor Umeh's joining of the Labour Party and the Obi-dient Movement which is sweeping across the Country…"
"…The Fact is that Senator Umeh is the Labour Party Candidate for Anambra Central Senatorial District and no amount of blackmail will change this fact…"
"… It is expected that other Candidates in the Election should do well by concentrating on what they will do for the people if elected, rather than hiring people to attempt to assassinate the character of their Opponents…"
"…The General public is hereby urged to disregard the concocted lies and spurious allegations contained in the Statements issued in his name against Senator Umeh…"
"… Chief Ben Obi is also advised to refrain from this business of making himself available to be used to blackmail people for whatever reason…"
"…As an elder statesman which he claimed to be, he should know that he is playing an ignoble trade and indulging in acts that may haunt him in future…."
"…Senator Victor Umeh is a well-known and respected person in Anambra State, Igboland and Nigeria…."
Enough said!
Signed:
Chief George Okafor,
For: Concerned Anambra Central Stakeholders