Politics
Defection: Nkem Okeke afraid to return to classroom, seeking FG job – APGA
Politics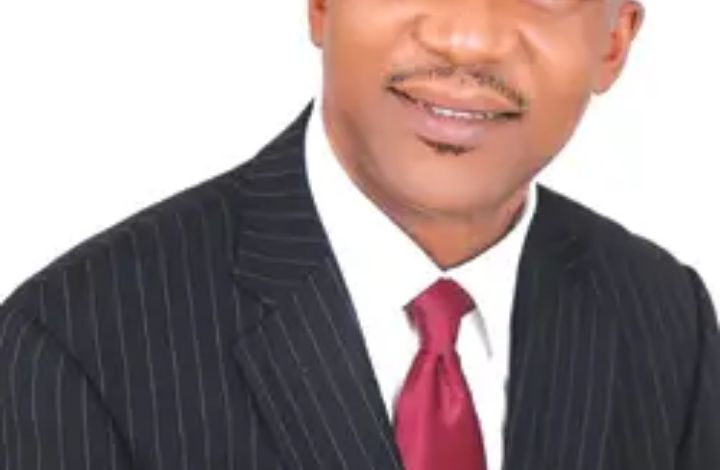 The All Progressives Grand Alliance has alleged that why the Anambra State Deputy Governor, Nkem Okeke defected to All Progressives Congress was because he was afraid to return the University when his tenure would expire on March 17,2021.
APGA said Okeke's defection was for him to use it to negotiate for a Federal Government job after office .
The National Coordinator APGA Media Warriors, Chinedu Obigwe, disclosed this in a statement made available to our correspondent
The Razor News recalls that Nkem Okeke was a lecturer at the Nnamdi Azikiwe University Awka before he became deputy governor in 2014.
READ APGA'S STATEMENT
Nkem Okeke defected to APC as a job seeker and that was why he openly pleaded President Buhari to employ him as one of his aides after the March 17th 2022 handover.*
APC kindergarten blackmailers have been manufacturing lies to justify the defection of Nkem Okeke to their party.
But the almighty God used the same Nkem Okeke they are labouring in vain to justify his reason for defecting to their party to expose the main reason why he joined APC.
Before joining APC Nkem Okeke told some people that he will use his position as Deputy Governor to negotiate for the next job to do after the March 17th handover.
He told them that if he did not defect to APC this election period that it will be difficult for him to negotiate for the next job to do because as former Deputy Governor that nobody will listen to him.
When Andy Uba led a delegation to him, they promised him Federal appointment after his tenure as Deputy Governor.
But on his own part, Nkem Okeke decided not to return to the classroom as a Lecturer after his tenure.
All that I said are what he discussed in private with his close friends and APC delegation.
When Governor Hope Uzodimma and Governor Buni took him to Buhari for presentation, God used Nkem Okeke to tell the whole Nigerians his main reason for joining APC.
In his speech at the State House, Nkem Okeke turned himself to a beggar.
Infact, he was practically begging President Buhari to employ him after the March 17th handover.
He did not say anything about how he will help APC to win Anambra rather he was only begging for the next job to do.
I have the video evidence of what am saying.
He told the President in my video evidence that the perception that Deputy Governors are spare tyres affected him and that he still has contributions to make in public service.
After saying that, he pointedly told President Buhari that after the March 17th handover next year that he will like to contribute to his administration by working for him.
So it's obvious that he went to beg for job at the Presidential villa and the video evidence has debunked all the lies manufactured by APC kindergarten blackmailers to justify his defection.
The reason why he did not talk about helping Andy Uba to win the November 6th governorship election is because he knows very well that he does not have the political clout to do that.
As I pen down this piece, his aides has dumped him.
His aides that dumped him said that they will not join APC with him because they know that he joined APC in pursuit of his own selfish interest.
Disgrace awaits APC on November 6th and they cannot escape being disgraced by Anambra electorates.