News
Don't Live Your Lives on Social Media, Journalists Admonished
News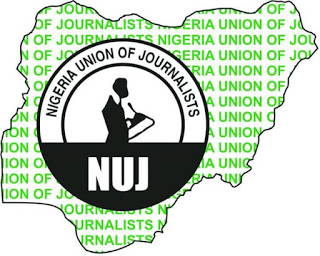 A Cyber Security Expert, Mr Tochukwu Ebeku, has urged journalists to stop living their lives on social media to ensure their safety and security.
Ebeku, also an Executive Assistant to Gov. Chukwuma Soludo on Cyber Security, gave the advice at a training on Safety and Security Reporting for Journalists on Wednesday, in Awka
The training was organised by the Nigeria Union of Journalists (NUJ), Anambra State Council.
He said: "Journalists, especially investigative journalists are never safe from being attacked because they have access to information, either scandalous or controversial, that someone out there wants to also have.
"Your jobs as media professionals are delicate and risky, and when you live your life on the social media by posting your pictures and location, it make you vulnerable and traceable.
"You have to be careful on the cyber space. Do not ignore cyber security and privacy because your career and life depends on it.
Cyber security helps you work freely on the cyber space."
Ebeku urged journalists to use strong passwords by combining characters, use pseudo names, secured applications, hardwares, plug-ins and antivirus softwares to secure their lives and works.
"Also ensure the use of Virtual Private Network (VPN), to protect network connections of your devices as well as to secure your online traffic.
"If you get harassed online via email, save the mails as evidence to help security agencies arrest the malicious attacker, " he said.
In his lecture, Mr Tony Nezianya, a Media Practitioner, urged journalists to adhere to the ethics of the profession to ensure their safety and security.
"You have to be safe and alive to reports your news stories that will educate, inform and entertain the people.
"To ensure your safety and security as a Journalists, you need to report truth, report objectively, accurately and be factual. If you go contrary to these, you endanger your career and life.
"The coming general election is characterised with many emotions, journalists must adhere to the ethics of the profession to stay our of danger, " he said.
In her remarks, Ms Ukpa Ewa, Chairman, NUJ Local Training Committee, said that the safety of journalists was a paramount consideration.
According to her, If the media are not able to go about their work freely, they will be unable to gather the news and keep the electorate informed.
"This training is to equip journalists in the state with tips and guidelines to help them cover and report the 2023 general election safely, " she said.