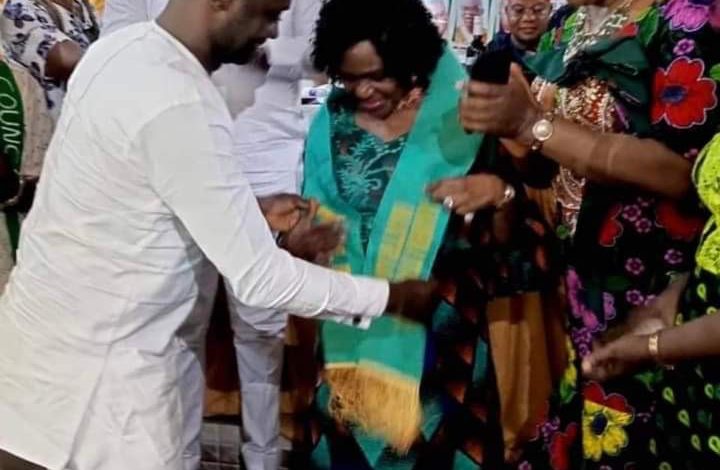 It was indeed an emotional moment for many journalists in Anambra and academic mentees of Prof Chinyere Okunna as she was at the weekend installed as the matriarch of Anambra NUJ.
The installation was done by the state chairman of NUJ, Dr Odogwu Emeka Odogwu, during the NUJ press week event, which held at the Godwin Ezeemo International Press Centre, Awka.
Okunna, the first female professor of Mass Communication in Sub-saharan African has been a Mass Communication teacher for several decades, and most of the journalists practicing in Anambra State and beyond passed through her.
Mr Tony Okafor, a veteran journalist, who was also the chairman of the press week organizing committee said they decided that for her numerous contribution to journalism practice in the state, the committee decided to honour her.
Okafor said: "One of her recent contribution to the journalism practice is the endowment of a journalism and media studies chair in Paul University, where journalists who have no media background are being trained, so that they can obtain certification.
"She bankrolled the programme substantially, such that if you are a practicing journalist, you just have to pay a token for the programme. She had previously done the same thing in Nnamdi Azikiwe University, before she joined Paul University."
Chairman NUJ Anambra council, Comrade Odogwu Emeka Odogwu during the installation described Professor Chinyere Stella Okunna as the mother of Journalists who has contributed tremendously to the growth of the union and it's members.
Odogwu stated that the installation is also in recognition and appreciation of the contributions to the Journalism Profession and the overall Field of Mass Communication & Media Studies of Prof Okunna.
In her speech, Okunna thanked NUJ Anambra council for finding her worthy acknowledging the fact that these will motivate her to down.
Several of her mentees, which consisted of lecturers in various universities in the state and beyond, and practicing journalists rejoiced with her on the installation.