News
Touts, illegal revenue agents mock Soludo, return to duty posts
Tax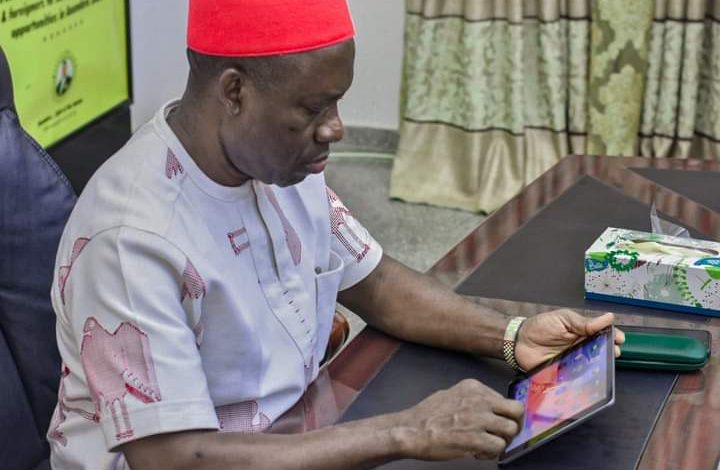 Our correspondent
Touts and illegal revenue collectors who were formally sacked by Governor Chukwuma Soludo, are mocking the governor by returning to their duty posts without fear of arrest by security agents.
They now openly extort money from drivers, wheel barrow pushers, hawkers and vulcanizers, not minding the Governor's order that the trio have been exempted from payment of taxes/levies to anybody.
At Nkpor junction, adjascent to St Anthony Catholic church, Tarzan junction, Bida/Modebe junction, Lagos park, Bridgehead approach, Idemili river fly-over approach, Oba, Aba park at Upper Iweka, among other places, they are conspicuously noticed extorting money from road users.
A tricycle, operator who identified himself symply as Christopher, told this paper that he was twice slapped last Friday, along Onitsha/Owerri road by the motor touts for giving them #200 instead of #300 they demanded from him.
"When I saw them l quickly brought out #200 in readiness for them and as one stretched out his hand, I handed him over the #200 and before I knew what was happening, somebody slapped me from the other side and as I parked to know my offence, another slapped me and asked me to call Governor Soludo on phone .
"They insisted I must give them #300 and that if I waste time it would be #500. I had no other option than to give them #300 and depart the scene as they were all drunk from the look on their faces," he stated.
Also, at Bida/Modebe juction, about two poles away from the junction, some group of boys station there on daily basis, extorting money from tricycles, wheel barrow pushers and buses laden with wares.
According to a resident of the place who pleaded anonymity, the touts beat up their victims if they refuse to 'play ball', and nothing happens.
Sometimes those with wares they purchased from the market would look for an alternative route just to avoid being extorted.
"Governor Soludo should send his monitoring team to the entire State because it has gone out of hand. These boys should look for what they will be doing to eke a living and not to extort innocent road users, enough of this madness," he fumed.
"At Nkpor juction, in front of Pax Pharmacy, they load vehicles there, especially buses going to Upper Iweka and Bridgehead. Levies are collected from the driver before he leaves, it is not hidden," he further stated.
A food vendor, Mrs Ginika Omegware, told this reporter at Idemili, close to the new fly-over, that whoever that stayed there when it was 6pm, that it was at that person's peril.
"You will just become butter and bread to them if you dare stay there when it becomes dark, as they will beat hell out of you and possibly collect your clothes from you and wear," she hinted.
"They accused Governor Soludo of disturbing them from their business and warned that he can't stop them from the extortion or the State would be on fire . These are youths of about 16 to 20 years, they are drug addicts, they smoke Mkpulumili (methamphetamine). I am sure because sometimes they behave abnormally," she further disclosed