Human Interest
Group Plants 3,600 Trees in Enugwu-Ukwu, Nnewi Ichi Communities to Fight Erosion
Human interest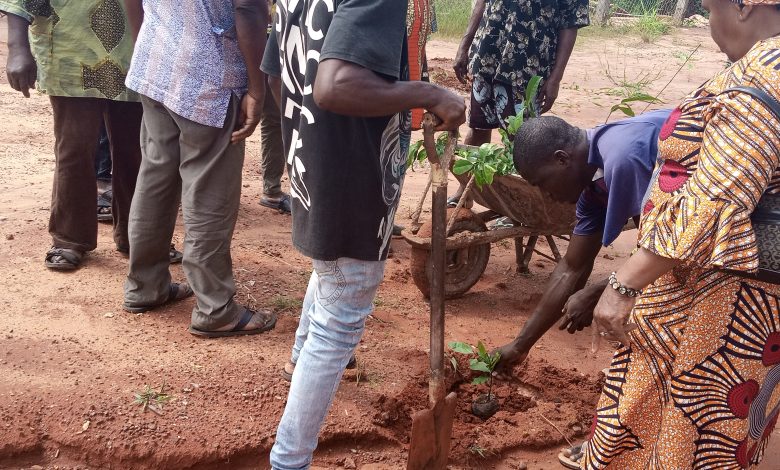 The Nigerian Conservation Foundation (NCF), a non government organization has championed the planting of 3,600 trees in two communities in Anambra State.
Programme development officer of the group, Mr Joshua Dazi said the exercise is geared towards fighting erosion, and aimed at ensuring that recent works on two erosion sites by NEWMAP was sustained.
The exercises which were carried out simultaneously at the weekend in Enugwu-Ukwu community in Njikoka Local Government Area and Nnewi Ichi community in Nnewi South local government area were done at the forest conservation zones of both community.
Dazi who coordinated journalists around the scene of the exercise said: "These two areas are places were the Nigeria Erosion and Watershed Management Project (NEWMAP) intervened on erosion ravaged areas in the community, and as you can see, there are houses here that were saved from being destroyed by erosion.
"As you know, the NEWMAP programme in Anambra and other states who were beneficiaries have come to an end, and we were just thinking of how we can sustain the work done here, now that NEWMAP is no longer here, and we thought the best thing to do was to engage in the afforestation of the areas, because trees have a way of holding the soil.
"We are planting a total of 3,600 trees here today. While 2,000 is being planted at Enugwu-Ukwu, 1,600 trees are being planted at Nnewi Ichi.
"The trees when they eventually grow, will serve dual purpose. As they help in holding the soil and stemming erosion, they will also provide income for people here when they start to bear fruits, because all the trees are economic trees."
THE RAZOR NEWS witnessed a large turn out by youths of both communities who took it upon themselves to plant the trees, which were provided by the NCF.
Six species of economic trees were planted around the erosion prone areas of both communities. They include; ogbono, breadfruit, cashew, gmelina, udala and sowsoup trees.