Politics
Group reveals how presidential poll will be rigged
Politics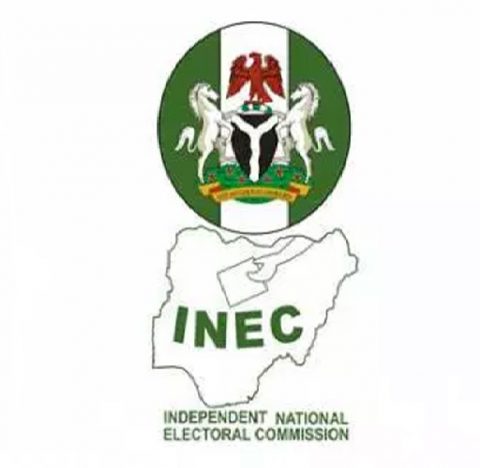 A civil rights group, International Society for Civil Liberties and Rule of Law(Intersociety) has alleged that no fewer than 76 million eligible citizens have been technically excluded from voting by the Independent National Electoral Commission ( INEC) in the February 25 General Elections.
The group stated this in a statement released in Awka, the Anambra State capital on Monday by its Board of Trustees Chairman, Mr Emeka Umeagbalasi.
The group's statement read in part, " As it stands today, no fewer than whopping 76m Nigerians of constitutional voting age excluding estimated 20m ineligible identities or illegal voters comprising underage age children, illegal migrants, fake names and stolen identities/PVCs have undemocratically and dangerously been disenfranchised and excluded by the Independent National Electoral Commission from voting and participating in the Nigeria's 25th Feb 2023 crucial Presidential Poll.
"Also, out of the so called "93.5m registered voters for 2023 general elections", only 44m genuine PVC holders exist, out of which 10m have compromised their PVCs and VINs and sold their consciences to the devil.
"The above mentioned are a fundamental breach and impeachment of Section 12 of the 2022 Electoral Act of the Federation as amended. The above findings by Intersociety followed thorough review of the ongoing distribution of Permanent Voters' Cards or PVCs by INEC since 12th Dec 2022 following our recent checks in the South-East, South-South and non native areas of Lagos, Kano, Ogun and FCT, etc; with Anambra, Enugu, Imo and FCT as our case study.
"INEC was also found to be handling the 2022/2023 PVC distribution as "a makeshift" and this lukewarm attitude of the commission is clearly understood as 'a ground laying' to push out and frustrate as much genuine PVC voters as the commission could so as to easily have their way to outnumber the genuine PVC voters with 90% of the mobilized 20m "dead votes" to be pulled from estimated 8m underage and 2m illegal migrant PVC holders, 6m stolen or diverted PVCs and 4m fake names elevated by INEC as "human PVC holders"; and subsumed into "magic hinterland presidential votes" to be pulled from 12 major presidential poll States of Kano, Katsina, Jigawa, Sokoto, Kebbi, Zamfara, Bauchi, Borno, Yobe, Adamawa and Niger. These are in addition to no fewer than 10m harvested PVCs and their voter identification numbers or VINs.
"INEC has also been found to be unwilling and unable to prioritize the PVC distribution including the commission's monumental failure to give live daily and weekly national updates especially the State by State breakdown of the total number of PVCs distributed so far and number of pre-2019 and 2022 PVCs remaining; in addition to gender and ethnic and religious components of the newly distributed PVC recipients.
The group added, "INEC has further failed woefully to disclose how many of its claimed "newly printed 9.5m PVCs for newly registered 9.5m voters, 4m newly printed PVCs for transferred voters" and "pre- 2019 20m uncollected PVCs for those registered between 2011 and 2018" have been given or issued to their rightful owners.
"It was also found that INEC woefully failed in its constitutional and statutory duties by not properly disclosing or publishing the names and locations of the country's 8,809 electoral wards which the Commission claimed to have designated as "PVC collection centers". Found too are general complaints of PVC collectors being frustrated or forced to back out of the collection exercise following sundry hitches deliberately and discriminatorily created by the Commission including unavailability of PVCs/INEC staffers and lateness of the concerned INEC staffers to work.
"Reported, too, are difficulties in locating PVC collection centers and organized group violence or threat of same targeted at non native PVC collectors (i.e. non native areas of Lagos State). The INEC PVC collection exercise is further characterized by reports of long queues in the South-East, South-South and major non native parts of the South-West and FCT, etc involving nursing mothers, the old and pregnant women queuing under scorching sun and heat for half a day in addition to sundry extortion at collection centers especially in Anambra, Enugu and Imo States.
The group further alleged that INEC was bent on flooding 2023 presidential poll with what it called "Magic Hinterland "Votes" from the North.
It maintained that the "magic hinterland presidential votes" strongly feared to have already been penciled down by INEC from the North-West States of Kano, Katsina, Jigawa, Kaduna, Kebbi, Sokoto and Zamfara; the North-East States of Bauchi, Yobe, Borno and Adamawa; and the North-Central State of Niger.