Politics
Group Urges Amaechi to Run for Presidency, Says He's Most Capable
Politics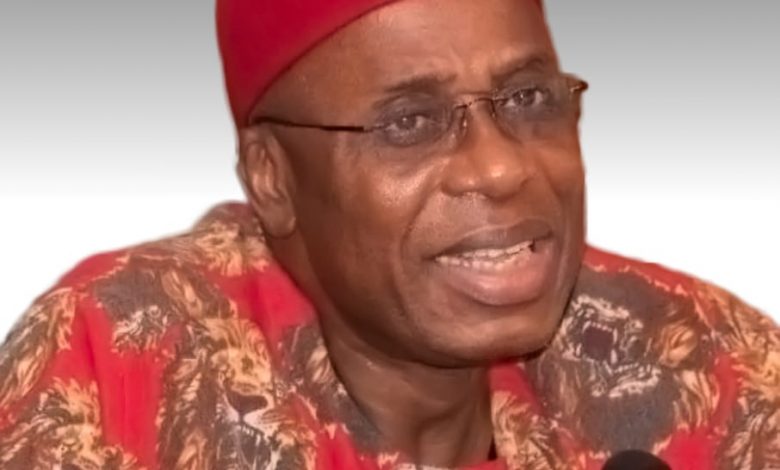 A group, South-East Nigeria Democratic League (SENDL) has called on the Minister of Transportation, Chief Chibuike Rotimi Amaechi, to run for the position of president of Nigeria.
The United States based group described Amaechi as the most competent, capable and prepared person with leadership capabilities in present day Nigeria.
Coordinator of the group, Prince Jude Emeka Okoye who speak to journalists in Anambra State on Sunday said that Amaechi has acquitted himself creditably both as governor of oil rich Rivers State and as minister, having supervised the infrastructural rejuvenation with tremendous work on the railway system across Nigeria.
Okoye said: "As the Muhammadu Buhari administration nears terminal date, it is very clear that what the country needs now is a courageous, hardworking and widely accepted persons with good knowledge of the system to carry-on with the ongoing infrastructure rebirth and reforms that can ensure survival of the country in spite of multifarious challenges. Amaechi undoubtedly fits the bill."
Prince Okoye described Amaechi as a detribalized Nigerian with requisite stature and widespread acceptance across the country's ethnic nationalities and can mobilize support across board if he is allowed to serve as President.
He said Amaechi's detribalised nature was reason he was recently turbaned as Dan Amanar Daura in far away Katsina State, the home state of President Muhammadu Buhari.
"We are already mobilizing persons of like-minds to garner necessary support for Chibuike Amaechi and encourage him to throw his hat in the ring, convinced that Nigerians will be the ultimate beneficiary of his stewardship," Okoye said.