News
Gunmen Kill Five in Drinking Joint
Human interest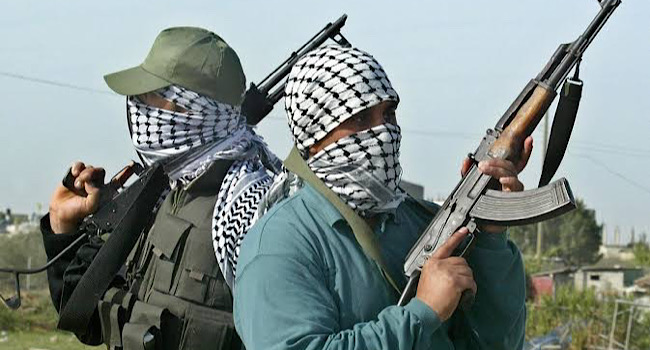 Unknown Gunmen have invaded a beer parlour at Osumenyi, Nnwei South Local Government Area, Anambra State, killing four men and a lady.
According to reports, which also came with video evidence, the gunmen invaded a beer parlour located in Obiofia Osumenyi and opened fire on four men who were drinking and also the Lady who owns the beer parlour.
It was learnt that the four men who were shot dead came back to Osumenyi for burial and decided to relax in the beer parlour at night before they met their death.
The lady who owns the beer parlor is said to be from Amichi.
As at the time of filling this report, no police confirmation to the story has not been gotten.