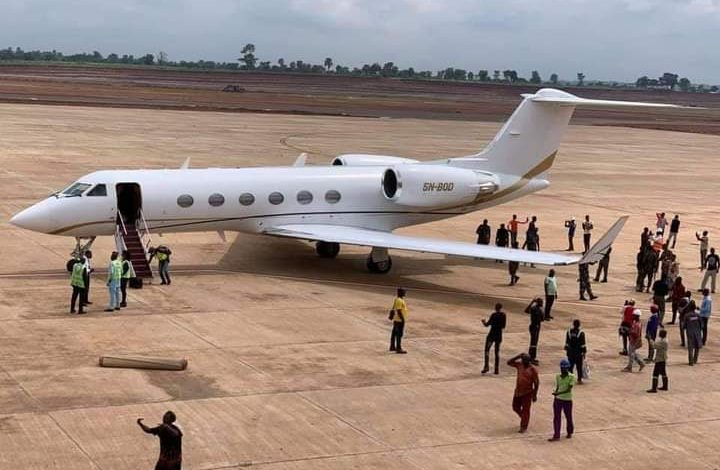 A group of civil society organisations under the aegis of, Anambra Civil Society Network (ACSONET), has called on the Federal Government to open the Umueri Cargo Airport in Anambra for use to aide the success of the forthcoming governorship election in the state.
The Chairman of the group, Mr Chris Azor, who doubles as the National Coordinator, Coalition on Improving Service Delivery (NACOISED), in a press statement in Awka said it has taken a Monitoring and Evaluation exercise of the project and confirm it to be ready.
Azor said opening the airport for use will help indigenes, especially politicians who shuttle between Anambra and Abuja, and also help in moving election materials seamlessly for the conduct of the forthcoming governorship election.
"Opening the airport before the forthcoming governorship election would address the current security challenges, while assisting INEC in delivering free, fair, credible and peaceful election, through prompt arrival of election materials and sundry logistics.
"Delivering free, fair, credible and peaceful election is at the core of good governance and service delivery, which must not be compromised under any guise.
"Considering the current security challenges and the need for INEC, the election management body to deliver free, fair, credible and violence-free election in the State, come November 16, it's advocated that the federal government opens up the airport for use, before, during and after the Governorship election", Azor said.
He further stated that on Monday July 12, 2021, the Minister of Finance, Zainab Shamsuna Ahmed and the Minister of Industry, Trade and Investment, Otunba Niyi Adebayo, flew into the State through the airport, on their way to commissioning of some projects
at Innoson Motors, Nnewi, which shows that the project was ready.
The group in the statement recalled that Anambra State Government, under the Governor, Chief Willie Obiano barely a year ago, commenced, construction of an international cargo and passenger airport, and in April, 2021, two aircrafts on test run, landed at the Umueri site.
It said one of the most modern airports in Africa at 3.7 kilometers long and 60 metre wide, the Anambra International Cargo and Passenger Airport, Umueri has the longest runway in Nigeria, slightly an edge over Murtala Muhammad International Airport Lagos.
"The airport terminal is designed to accommodate 400 persons. It has three floors fitted with escalators and lifts for smooth and easy movement. It was designed with the possibilities of a future expansion in mind.
"The Apron measures 300x200m x560mm of reinforced concrete that can take six sizeable aircraft at once. The Apron is serviced by two standard Taxiways that measure 35m wide with shoulders. It also has three ultramodern firefighting trucks and three 6×6 Crash-tender with 770hp. The car park can comfortably take 400 cars."
By Ifeizu Joe
Send an email
July 20, 2021