Politics
I will be Senator with a difference – Dr Umeadi
Politics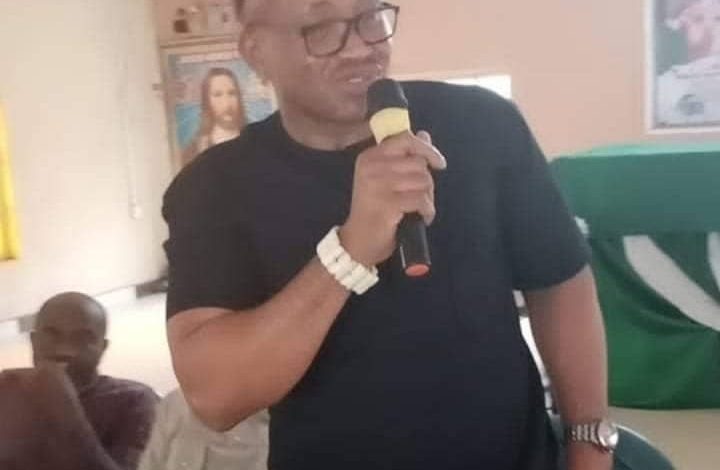 Tony Okafor,Awka
Young Progressive Party (YPP) candidate for Anambra Central senatorial District Dr. Anthony Umeadi has vowed to be a senator with a difference if elected.
He stated this on Thursday while featuring at the political forum of the Anambra State Council of the Nigeria Union Journalists (NUJ) in Awka , the state capital.
He said it had been his dream to bring quality representations to his people and make great different from the old order.
He said, "I am assuring you that with me as a senator,you will have a senator with a difference. Iam going into the senate to bring the desire change the people would need. We have been having people who had been unleashing hardship on the people.They promised what they have no intention to do ."
According to him,he would be going to give his people quality representation,noting that as a representative of the people,he must be consulting widely with them all times to work according to the people's needs.
According to him,the same set of people who had been representing the us have failed and it is time to change them.
On while he would leave his well paid medical job for politics ,he said he had the intention of touching more lives as a politician, because there limit an individual can touch the lives of people on his own capacity.
Umeadi said that,he was disturbed that many people are suffering while few living comfortable and enjoying in their homes.
"Iam worried that people asked for school fees of about N20,000. I have a foundation to reach out to the poor , especially the brilliant one ,who have good results but no money to train them
In have my foundation,we use to empower the youths ,reducing the poverty in the communities and also treating people with health challenges. There is a limit one can do as an individual. I thought I can do more as a senator."
Umeadi also stated that he was disturbed by the so called old political war horse who have not done any thing to improve the lives of people around them .
"I am not worried or interested about those people manipulating the electoral process to win election. Our people are now politically educated and they will vote right this time during the election" he said .
According to him,if he is elected he would always tell his people the truth and nothing more.