Uncategorized
Govt responsible for poor participation of women in politics, says group
Politics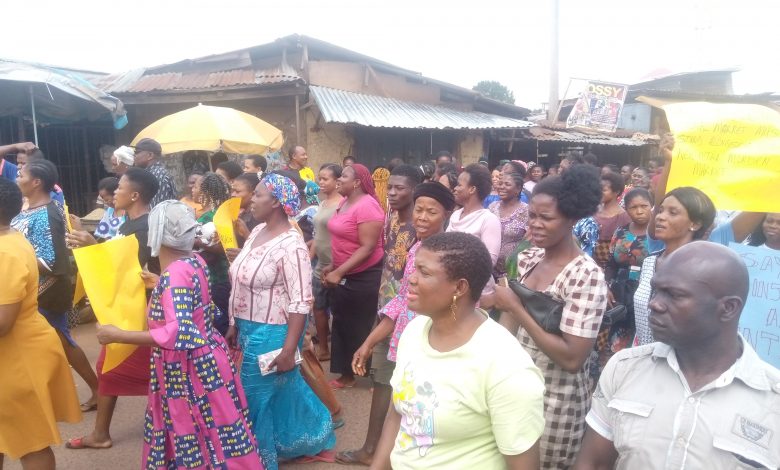 THE Nigerian Women Trust Fund, a nongovernmental organization, has identified lack of government's action to domesticate international conventions that promote women participation in politics as the reason for their poor performance in the country's politics.
Speaking during a workshop to sensitize stakeholders in Anambra State on the need to encourage women to compete effectively in political activities, an official of the group, Wandoo Yaji observed that despite provisions of the various international conventions to which the country is part of, Nigerian women have continued to perform abysmally in politics.
The programme, which is sponsored by about 10 international organizations, was put together in collaboration with the Independent National Electoral Commission, INEC.
She, however, accused women of also not doing much to excel in politics as many of them shy away and harbouring the wrong notion that politics is meant for the men only.
According to her, it is promote greater participation in politics that informed the decision of the Nigerian Women Trust Fund to set out objectives that would, in the next five years, promote women inclusion in politics, ensure improved gender mainstreaming of women in politics and governance processes.
She said: "Nigeria is at the lowest ebb in women participation in politics. Except in 2007 when we recorded 11% of women participation, there has been a consistent decline, resulting in about 4% participation in the recent elections. That is why we mounted this programme, which has five components, to bridge the gap.
"Women have continuously been marginalized. It is one thing to call on women to participate in politics and it is another to support them to show interest.
"Some of the reasons why they have not shown much interest include lack of effective government action, systematic exclusion in political leadership positions, lack of education, godfather syndrome, less visibility of women politicians in the media, corrupt political system, as well as religious and traditional activities that hinder their effective participation".
The traditional ruler of Umueri in Anambra East local government area, Igwe Bennett Emeka, who chaired the ceremony, urged women to do more if they want to be taken serious in politics.
He said: " The fault is not entirely from men. Some female politicians do not take themselves serious as it is observed that women also marginalize themselves.
" For instance, women do not come out to be voted for despite their numerical strength. Nobody gives power easily; you should seek power.
"Even when political parties reduce the cost of purchasing forms for the women, many of them still do not come out. There is need for them to be showing more interest vying for political offices.
"They should also develop interest in politics even while in school. We need women in politics because they are more meticulous and less corrupt."
The head of administration and procurement of INEC in Anambra State, Mr. Sunday Nwegbe commended the organizers for showing interest in women participation in politics, adding that the Commission also gives special attention to women in its activities.
"We give special attention to women in the appointment of ad hoc staff because they perform better. With elections around the corner, INEC will do everything possible to assist this organization", Nwegbe said.
He stated that the electoral law allowed voters to watch the votes to add to the credibility of elections.