News
IPOB warns Asari Dokubo, fingers 2 ex-governors over S'East insecurity
News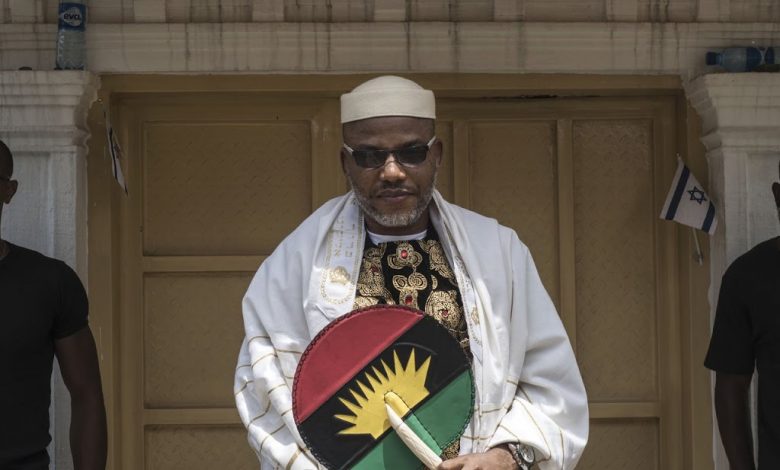 Tony Okafor, Awka
The Indigenous People of Biafra ( IPOB) has fingered two ex-governors and an erstwhile senator in Imo State( names withheld) as the sponsors of insecurity in the state with a ripple effect in the entire South-East region.
The secessionists gave names of the alleged sponsors on Thursday in a statement circulated to journalists by its media and publicity secretary, Emma Powerful.
The pro-Biafra agitators who also warned Asari Dokubo to steer clear of Biafra issues, said the aim of the sponsors was to make Imo State ungovernable for the incumbent governor, Senator Hope Uzodimma
The group said oblivion of the facts, Uzodimma was transferring aggression to the poor masses by tagging them IPOB and Eastern Security Network ( ESN) members and killing and maiming them.
He said the trio sponsors of the insecurity were meeting regularly to strategize on how to undo the government of Uzodimma because of old scores to settle.
The secessionists said, "IPOB has been so worried over the continued criminalities going-on in Biafra Land especially in Imo State. The Supreme Court Governor Hope Uzodinma who is a Fulani stooge in Imo State Government is totally uninformed and confused of what is happening in his state and he is enjoying money he is getting from his masters as money for insecurity. He is so beclouded with the doings and bidding of fulani terrorists ideas and agenda, who imposed him on the Imo State people. He has lost control of the happenings in his State.
"These duds( crime sponsors) had secret meetings and agreed to make, Supreme Court Governor, Hope Uzodinma Government ungovernable untill his tenure elapses. They also agreed that as soon as this government ended as a failure, they will mobilize support for an incoming Government and ensure that Imo State returns to its former glory as the most peaceful State in the region.
"But the Supreme Court Governor of Imo State was so ignorant of the traps laid for him. Out of desperation, he goofed by contracting Asari Dokubo to recruit criminal boys from Izon land to attack ESN and support him to tackle this high level of insecurity going on in Imo State not knowing that IPOB doesn't indulged in criminalities.
" Asari Dokubo being somebody who hates Ndigbo and Biafra agitation championed by Mazi Nnamdi Kanu and IPOB members worldwide brought out his criminal gang to kill innocent Biafrans in Imo State in the name of chasing IPOB and Nnamdi Kanu
"Therefore we are warning Izon people to caution Asari Dokubo. If Nigeria Government with all their military arsenal can't stop IPOB, Asari Dokubo and his criminal gangs from kalabari are small fry to IPOB. Now that Asari Dokubo is displaying his ignorance and killing skills on our innocent citizens, nobody should blame IPOB when we lunch offensive attack against him and his Kalabari criminals in Imo State who followed him because we must get them. "