Campus Buzz
Jubilation at Unizik as Prof Ikechebelu gets PhD, ready to become VC
Education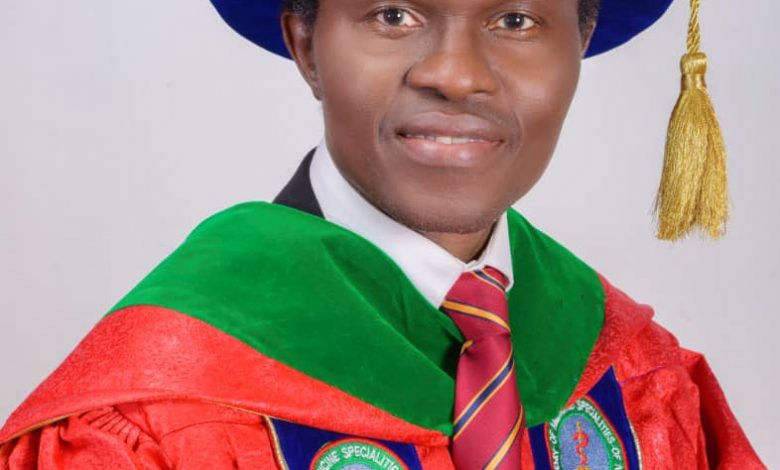 By Tony Okafor, Awka
At last, Prof Joseph Ikechebelu of the Nnamdi Azikiwe University Awka, Anambra State, has earned a PhD degree.
This development triggered wild jubilation on campus on Saturday amongst students and staff members of the university
According to a reliable source Ikechebelu defended his PhD at the University of Nigeria Nsukka.
The source said, "Congratulations to our DVC Admin, Prof J. I. Ikechebelu, PhD (Human Reproduction). Just defended his PhD at UNN."
Ikechebelu, is a professor of medicine and the incumbent deputy vice chancellor of the university. He is eyeing the vice chancellor position of the university.
But his detractors had said he was not qualified for the VC position because he had only a professional Fellowship in medicine and not a PhD degree as required by law for the position of a vice chancellor.
They said he was not an academic but a mere medical professional.
To compound Ikechebelu's headache, the National Universities Commission (NUC), the regulator of the Nigerian University System (NUS), recently declared that Fellowship of the National Postgraduate Medicine College of Nigeria (NPMCN) and other fellowships were not an equivalent to Ph.D degree.
Aside Fellowship of NPMCN, NUC said holders of the West African College of Physicians (WACP) or West African College of Surgeons (WACS) or any other recognised foreign fellowship would not be equated to Ph.D degree.
NUC said,"One of the issues on the front burner is the postgraduate training for medical academic, which has no clear cut-guidelines for masters and Ph.D programmes in the clinical sciences.
"For the avoidance of doubt, holders of PhD must have gone through Bachelor of Science (BSc), Bachelor of Arts (B.A), Bachelor of Engineering (B.Eng) and Master of Science (MSc), Master of Arts (M.A.), Master of Engineering (M.Eng), or as the case may be in the relevant field."
As a consequence, the commission came out with criteria for Ph.D programmes in clinical sciences which was opened to candidates with full Fellowships of either the National Postgraduate Medical College of Nigeria, the West African College of Physicians (WACP) or the West African College of Surgeon WACS or any other recognised foreign Fellowship.
Apparently aware of this hiccup on his way to becoming a Vice Chancellor, Ikechebelu enrolled for a PhD degree to fortify himself for the position.
A source told our The RAZOR NEWSPAPER, " Yes, we are happy for him because he is the man that has the capacity to take our university to the next level. Other contestants, especially those with Aluta/ASUU stoic philosophies can't be good leaders.
"Ikechebelu is a topnotch medical guru but his detractors and opponents are insisting on PhD certificate as a qualification to be a VC. Now Prof( Ikechebelu) has got the PhD. We're happy with him. It's a dream come true.
The die is cast.
The RAZOR NEWSPAPER had reported that Prof Ike Odimegwu, Prof Alex and Prof Joseph Ikechebelu were top contenders of the university's VC position that would be vacant by June next when the incumbent VC of the university, Prof Charles Esimone would serve out his five-year nonrenewable tenure..