Human Interest
Man Arrested for Anti-Soludo Tweet Moved to Abuja, Gov Denies Involvement
News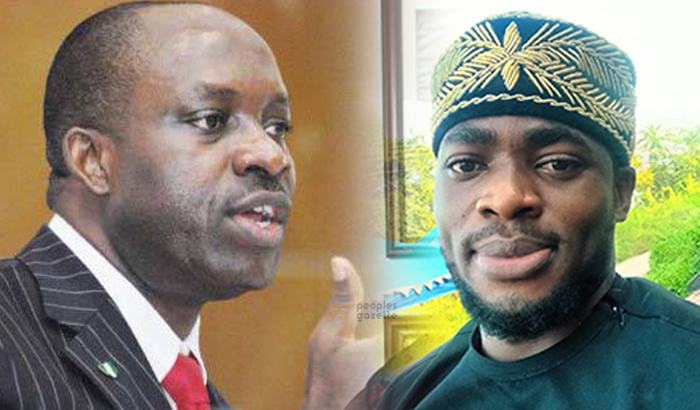 By Ifeizu Joe
A man, Mr Nnamdi Chude who was on Saturday arrested in Onitsha on the allegation of making a tweet deemed to to against Anambra State governor, Prof Chukwuma Soludo has been moved to Abuja.
Chude, a fervent supporter of Labour Party had made a tweet on Saturday, alleging that Soludo's party, the All Progressives Grand Alliance, APGA, was involved in the rigging of the House of Assembly election.
The man insisted that Soludo was instrumental to the rigging, and that some thugs were carting away ballot boxes. He stated that such action amounted to dragging Anambra back to the era of former governor, Dr Chinwoke Mbadinuju.
The man was later arrested in Onitsha by police operatives, and moved to the state capital, Awka.
Meanwhile, a message by the Press Secretary to Anambra State governor, Mr Christian Aburime has stated that the man has been moved to Abuja on Sunday, and that the governor had no hand in his arrest, nor is he away of his crime.
Aburime said: "The Commissioner of Police, Anambra State Police Command has confirmed to the Governor of Anambra State, Prof Chukwuma Charles Soludo, CFR, that one Mr Nnamdi Chude was arrested yesterday (18/03/23) in Anambra by the Cyber Crime Unit of Interpol and taken to Abuja today (19/03/23).
"Anambra State Government has no information about any specific allegations or basis of his arrest."
From results already declared by the Independent National Electoral Commission, INEC, Governor Soludo's APGA has won majority of the state assembly seats in the state, followed by the Labour Party.