News
Soludo: The Making of APGA Majority in Anambra Assembly
News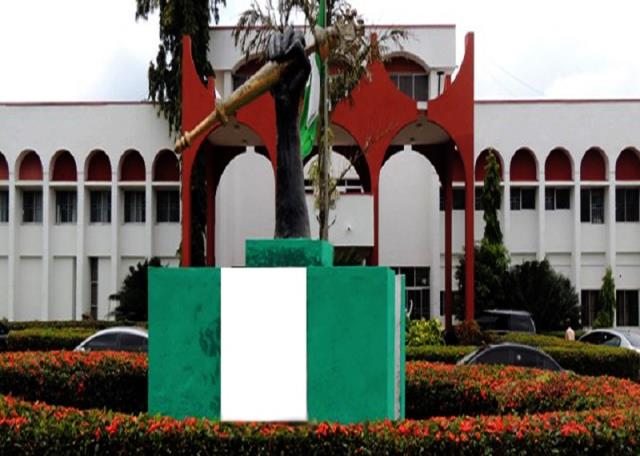 By Ifeizu Joe
Unconfirmed results from the various state constituencies in Anambra indicates that the ruling All Progressives Grand Alliance (APGA) may have clinched majority of the seats in the 30-man state assembly.
There had been apprehension in the state, especially among members of APGA, following the overwhelming popularity of the presidential candidate of Labour Party, Mr Peter Obi in the state, after the presidential election, three weeks ago.
There were also allegations by the state governor, Prof Chukwuma Soludo, that his predecessor, Mr Peter Obi plans to set him up for impeachment, if Labour Party clinched the majority seats in the house.
However, results obtained from various constituencies has shown that APGA has clinched 17 seats in the 30-man assembly, forming the majority members of the house.
LP is touted to have won eight seats, mostly in cosmopolitan areas of the state, with high number of non-indigenes of the state.
In other results, Young Progressives Party (YPP), through the influence of its national leader, Senator Ifeanyi Ubah won three seats, which are concentrated around Nnewi, where he hails from.
The Peoples Democratic Party (PDP) also won two seats in the state, through the influence of Senator Stella Oduah.
When THE RAZOR reached out to Mr Kingsley Agu, public relations officer of INEC in Anambra State, he insisted that results would be declared at the local government areas. He failed to state why there were delays in the announcement of final results in the constituencies.
Meanwhile, twists in the state showed that the Labour Party presidential candidate, Mr Peter Obi lost one state constituency in his local government (Anaocha 2) to APGA, while Soludo won the two state state constituencies in his local government area, Aguata.
There had been allegation of voter inducement, with Obi pointing accusing fingers at APGA.
A rights group, International Society for Civil Liberties and Rule of Law (Intersociety) had during the election raised alarm over the deployment of state funds by Governor Soludo for vote-buying.
A breakdown of the constituencies won by the parties and awaiting final declaration are as follows: APGA won Anaocha, Njikoka, Dunukofia, Aguata, Aguata, Awka South, Orumba south, Ayamelum, Njikoka 1, Idemili South, and Ekwusigo.
Others are: Ihiala 1, Ihiala 2, Awka North, Oyi, Anambra East, and Anambra West, state constituencies.
LP won: Awka South 1, Onitsha North 1, Onitsha North 2, Onitsha South 1, Onitsha South 2, Idemili North, and Anaocha 1 state constituencies.
YPP won: Nnewi North, Nnewi South 1, and Nnewi South 2, while PDP won: Ogbaru 1 and Ogbaru 2 state constituencies.