News
N50m Loan to Andy Uba Different from Church Donation, Arthur Eze Insists
News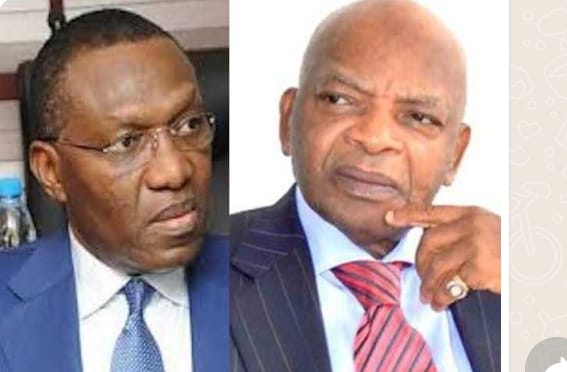 Billionaire oil magnate, Prince Arthur Eze has insisted that he lent N50million to Senator Andy Uba in 2015.
Eze, using a court order was said to have impounded vehicles parked at Andy Uba's compound in Abuja, as a result of the lingering loan, but Uba who released a video of the donation said the money was rather a donation to his campaign.
Apparently trying to answer Senator Uba's questions, Prince Arthur Eze speaking through his principal media consultant Chief Oliver Okpala, in a statement has clarified that the loan to Andy Uba was given in Arthur Eze's house in February, while the church donation was in church, and to the church and not Uba, and was made in April of same year, 2015.
Okpala in the release said "It is on record that Prince Arthur Eze was a guest of the church, St. James Anglican Church, Uga, Aguata L.G.A, Anambra State, which Senator Uba is now using as a ploy, during their thanksgiving ceremony.
"Senator Uba, as an indigene of the place, was also at the occasion. Prince Arthur Eze made a donation to the church in the presence of Senator Uba. Now that he is embattled, he wants to manipulate the minds of the public, by claiming that the loan he took is part of the donation Prince Eze made to the church.
"This was a loan that was given to him in Prince Eze's house and not at the church, via a cheque issued through Oranto Petroleum Ltd.'s account- Prince Eze's company.
"Senator Uba' s name was written on the cheque. If it was a donation to the church as now being claimed by Uba, why was the cheque issued in his name? If it was a donation to the church, why was Senator Uba the one who went to withdraw the money and kept it for himself without giving it to the church?"
Speaking further, Eze through Okpala stated that: "It should be noted that the cheque was issued to him in February and he withdrew the money that same month, while the Thanksgiving Ceremony took place in April.
"Senator Uba should tell the world the nexus between these two months regarding the loan he took. Do people who want to make donations to a political campaign have to go to the church to make such donations? Is the church a political play ground or a field for holding political rallies?" Okpala asked.