News
Remember your oaths, Anambra Anglican Bishop tells judges
News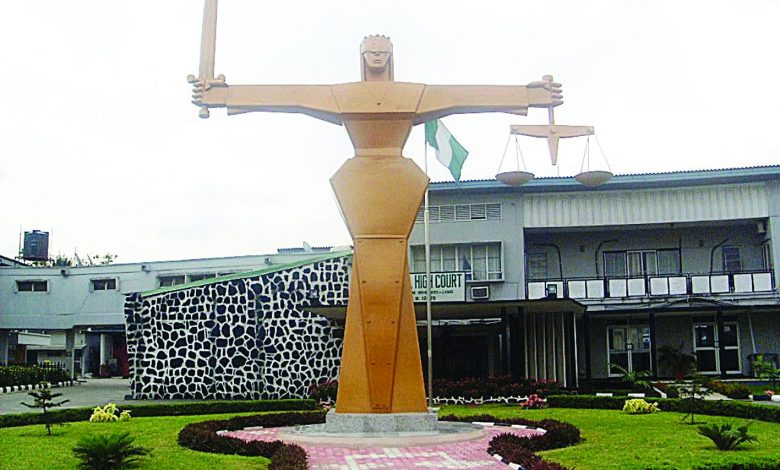 By Our correspondent
The Anglican Bishop of Ihiala Diocese Right Reverend Professor Israel Okoye has cautioned Judges against infracting their oath of office unabashedly.
Presenting his charge to delegates that attended the just concluded first session of the fifth synod of the Diocese held at Saint Stephen's Diocesan Church Centre Ihiala, Right Reverend Professor Okoye maintained that Courts were established to enable the people seek justice and warned against politicizing the Judiciary and scandalizing Judges.
According to the Bishop Okoye, Nigerian judges should avoid things capable of making the masses to frequently either reject or criticize their judgements publicly reminding them of the need to always abide by the oath they took.
Right Reverend Okoye who is the president of the synod, urged those in leadership positions to desist from the manipulation and intimidation of the populace reminding them of the need to always make policies that will improve the living standards of the people.
He regretted the high rate of oil theft in Nigeria which he said is badly affecting the economy and urged the federal government to find a way of dealing with oil thieves in the country, the Anglican prelate also used the forum to make a strong case for the revamping of the nation's refineries for optimum results.
On Anambra State, Bishop Okoye commended Governor Chukwuma Soludo for all his giant strides , especially the free education policy of his administration which he said will enable the indigent people to acquire sound education.
Speaking on the theme of the synod, 'I know whom I have believed' the Anglican Bishop of Ihiala Diocese stressed the need for every faithful to know God and cautioned against working for God without Knowing Jesus Christ.
The Dean, Church of Nigeria; His Grace, Blessing Enyindah who led other Anglican Bishops to the Synod, commended the Diocese for it's efforts and growth, saying Synods are important for the growth of the Church.
The Bishop of Amichi Diocese, Right Reverend Ephraim Ikeakor in his remark, explained that the message of the Bishop is apt and calls every Christian including the Priests to deep reflection and action.
The Archdeacon of Ebenosie South Archdeaconary, Venerable Emmnuel Ifediora, the host for the Synod and the most senior Archdeacon in the Diocese, Venerable Joseph Obazie pointed out that most Christians have lost track of who they are and what is expected of them, which the Bishop's message is about bringing them back on track.
The Organizing Committee Chairman for the Synod, Mr. Peter Nwabude said youths not minding the challenges bedeviling the country must not loose sight of God and involve themselves in crime and criminality as those we get ruined.
New elevations of some Priests, praise and worship were the highlight of the event.