News
Nsugbe elders excommunicate Ubanese over alleged missing 8 youths, teenagers
News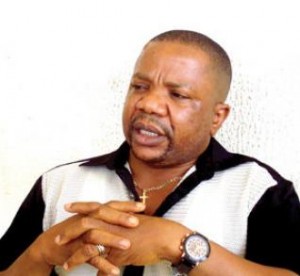 Nsugbe Council of Elders, the highest decision-making body in Nsugbe community in Anambra state, South-East Nigeria, has excommunicated former Senator Alphonsus Igbeke, aka Ubanesse from all community activities till further notice.
The council otherwise known as 'Ndi Eze Nsugbe' also imposed a fine of N1 million against the senator for using the police to hound youths who oppose his reign of terror in the community.
They also imposed a fine of N100,000 on any son or daughter of the community who associates or interacts with the excommunicated senator.
The Council of Elders drawn from 10 villages that comprise Nsugbe town passed their judgment on Wednesday.
Passing their verdict, the elders accused Ubanesse of abducting and causing the forced disappearance of eight youths including teenagers of the community for 21 years now, along with police collaborators.
The Head of the Council, Elder Obi Paul Nwankwo, who announced the decision of the council , said, "That Senator Ubanesse abducted and locked two of our sons in police custody since 13th of November 2022 till January 17, 2023.
"That they (Council of Elders) pleaded with Ubanesse to release those boys.
"That Ubanesse promised them that he would release the boys because they committed no offence, but he didn't fulfill his promises.
"That even when they went to State CID, Awka, to see if the police would respect them as elders to grant those boys bail, that Ubanesse asked the DCP state CID not to see them. That Ubanesse even boasted to them that they were lucky that the police did not lock them up.
"That this is a great insult to Nsugbe community. This is a great insult to Nsugbe Council of Elders."
"Henceforth Senator Igbeke is hereby fined the sum of N1 million. Anybody from Nsugbe community who associates himself with Senator Ubanesse Igbeke will be fined N100, 000," the Council declared.
In December, two youth leaders in Nsugbe community, identified as Chidi Akudo and Charles Obodoechina, were arrested and detained by the Anambra State Police Command on November 13, 2022, allegedly on the orders of Igbeke.
It was reported that the community said the "offence" of the two youths was that they obeyed the elders of the community to clear bushes along the power line that brought electricity to the community after a two-year blackout "so that our people can celebrate the Christmas and New Year with light."
It was gathered that on Tuesday, hundreds of women and youths from Nnadi Nsugbe community, his home village protested against the arbitrary detention of their sons by the Nigeria Police Force.