Entertainment
Obi Cubana Laughs as UNIZIK students write examination on him
Entertainment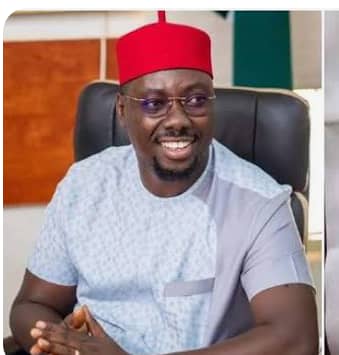 Nigerian businessman, Obinna Iyiegbu, popularly known as Obi Cubana appeared in a recently conducted examination by the Nnamdi Azikiwe University, Awka, Anambra State.
The examination which held on Tuesday, September 7 was written by students in the department of English language and literature.
The 46-year-old businessman's name was featured in the second section of the course titled modern authors.
The photo of the exam question paper was obtained by The Razor News crew.
The question reads: "Obi Cubana could be likened to the Great Gatsby. Discuss."
Reacting, the business, simply said: "Hahahahah! No be small thing ooo!"