News
Obi visits Muslims in Awka, States Why He Refused to go on Vacation after Election
News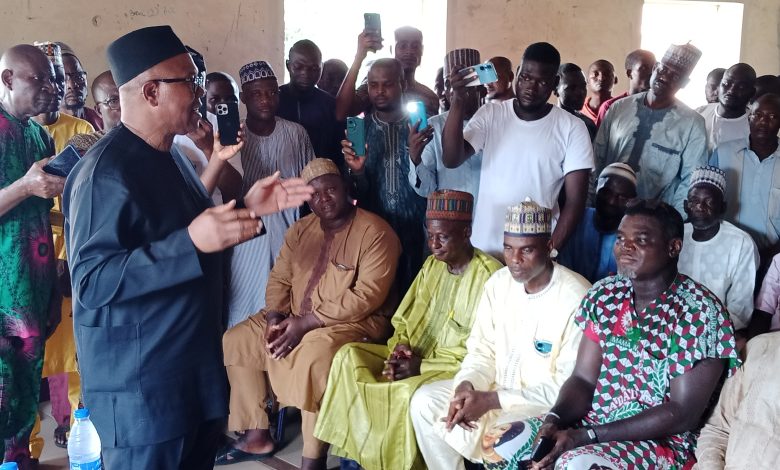 By Ifeizu Joe
Presidential candidate of Labour Party (LP) and former governor of Anambra State, Mr Peter Obi, on Monday visited members of the Muslim community in Awka, the state capital.
During the visit which was meant to felicitate with the people on the celebration of Eid al-Fitri, Obi said his visit to them had nothing to do with politics, and that visits should not only be because one was seeking political office.
Obi who was asked why he had not taken a rest since after the election said: "People who want to rest can go and rest. For me, I'm not resting. No serious leader will go and rest in Nigeria with the way things are today. We will continue to visit as many people as we can, and also support them in the best way we can."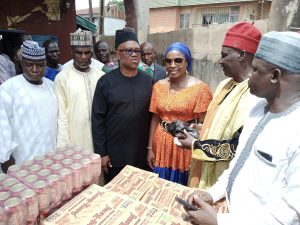 The candidate donated cartons of noodles, bags of rice and soft drinks to the community during the visit, while also promising to help them in the rebuilding of the mosque, which was undergoing facelift.
He said: "I Thank you for inviting me to the mosque to celebrate with you. You wanted to come to my house instead, but I said it will be better for me to come and now that I have come, I have also seen that the mosque is undergoing reconstruction.
"I want to pledge here and now that I shall contribute to the work you have at hand, to ensure that you have a befitting place of worship.
"I am a Christian and you are Muslims, but we are all Nigerians, and Nigeria is one. It is only politics that divides us. But let me tell you, I have never seen any road that is built and it is only for Muslims to drive on. I have also not seen any market where Christians buy bread cheaper than Muslims. If you know such market, please tell me, let me go and buy.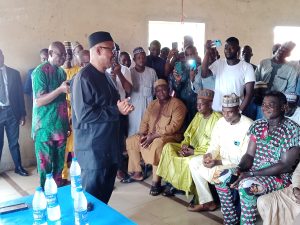 "If you go to Dubai, the land on which one of the biggest churches is built was donated by the ruler of Dubai. In England too, a mosque was donated by the queen, who is the head of the church of England.
"We are one and we are created by the same God. Only religion is dividing us, but we should not let religion or politics to divide us. Nigeria will continue to be one irrespective of politics.
"I told people I will start fighting poverty from the north and people said North is not poorer than South, and that I'm from South, so I can start here, but truth is that I know that vast land which we would use to solve the problem of poverty is in the north."
Earlier, the leader of the Muslim community in Awka, Alhaji Musa Bello who spoke on behalf of the community said: "You are the only person that has consistently visited us.
"I was among the Muslims you sponsored to Saudi Arabia during your tenure. You did not know me before you did it. You are a lover of all men, and you have been very beneficial to mankind."
Another member of the community, Abdullahi Garba Haruna also testified that he had his primary and secondary education in Awka, during the period when Obi was governor, and there were all under scholarship.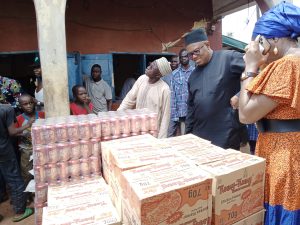 "Testimony of your scholarship to us is high among Hausa community members in Awka.
"We know your capacity, that is why when you were contesting for president, it did not matter to us that you were a Christian. We worked hard to sell your candidature to our people in the north."