News
Obiano's Wife Reacts to News of Attack on Her Convoy
Attack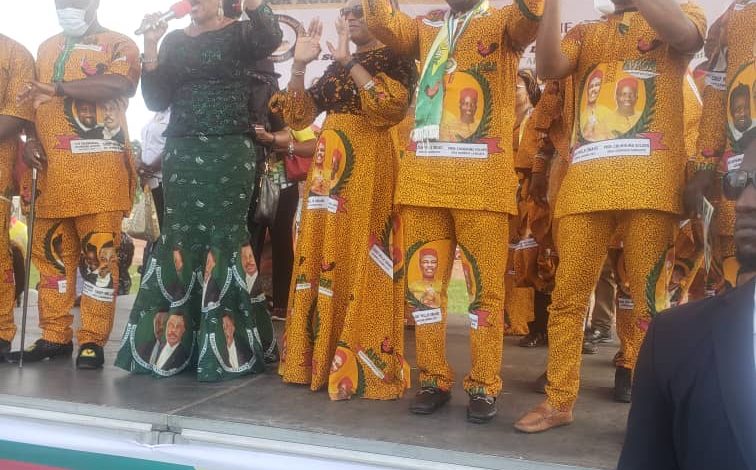 Our attention has been drawn to a malicious and false report alleging that there was an attack on the convoy of the wife of the governor of Anambra State, Dr Mrs. Ebelechukwu Obiano (Osodieme). The story is false and is obviously fabricated.
Reacting to the report, Deputy Chief Press Secretary to the Governor, Mr. Emeka Ozumba said that the report is false and meant to mislead
the public and to advance the concocted narrative that Anambra is unsafe. This appears to be a new past time. A week ago the fabrication was against the Governor, today it is against the wife.
Ozumba advised  ndị Anambra and the public to disregard the false and misleading
"It is the handwork of those who seek to taint the image of Anambra State and create an atmosphere of insecurity for selfish
political gains. No self respecting journalist who knows his onions would be this reckless with information. The allegation is the handiwork of
sponsored quack writers paid to churn out fallacies to create fear and unnecessary panic in the citizenry but ndi Anambra knows better." He reiterated.
For the avoidance of doubt, Dr Ebelechukwu Obiano is hale and hearty and has just returned from Ekwulọbịa where she joined the APGA campaign team for the Aguata LGA campaign rally.
We just returned from a  very successful rally at Aguata Stadium and did not record any violence as is evident in pictures and videos from the event. The convoy of the Governor's wife was not attacked at any time, either on her way to the rally, during the rally or on her way back. The convoy was not close to any incidence of violence and the First Lady is not hurt in any way. She has since returned to the governor's lodge. The public should disregard the false report.