Human Interest
Obosi monarch beg Igbo govs to hold meeting to tackle terrorism
News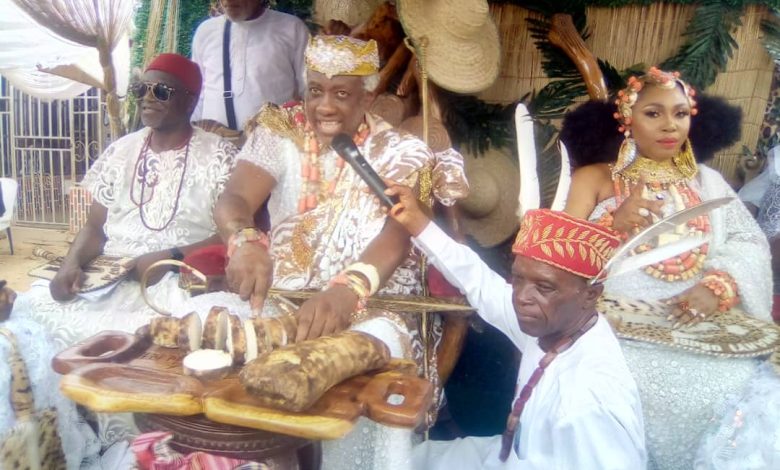 The traditional ruler of Obosi community in Idemili North Local Government Area of Anambra State, Igwe Chidubem Iweka has called on the five South East governors to convoke a meeting to rescue the zone from terrorists.
The agitation for a separate state has for sometime plunged the zone into several crimes, including kidnappings, armed robberies and more.
Igwe Iweka who spoke during a traditional ceremony in his community; Obiora festival said other Igbo stakeholders need to urgently join the governors to discuss a way to rid the zone of terrorism.
The monarch said: "This is deliberately imported terrorism in Igboland. I hereby call on Igbo stakeholders, billionaires and think-tanks, to urgently convene a consultative Assembly in conjunction with state governments, traditional rulers, and presidents general, to devise effective modalities to rescue Igboland from the clutches of imported terrorists and kidnappers.
"People must learn to stay away from robbery, kidnapping, cultism, hard drugs, fraud (419) and other forms of criminality.
"Yes we know that you are all going through very difficult times in the entire country, but that is no excuse to indulge in any form of criminality."
The monarch also admonished people in his domain to desist from crime.
"Criminals always get caught in the end, either by the long hands of the law or by the mighty hands of God. Nemesis will catch up with you sooner or later. Find other possible legal alternatives to make money, no matter how lowly.
"It is time for our young men of Obosi to emulate fellow Igbo youths in learning trades, skills and engaging in various commercial ventures", advised Eze Iweka.