Education
Ojukwu varsity ASUU members hold meetings in forest hideout, allege threat from VC
Education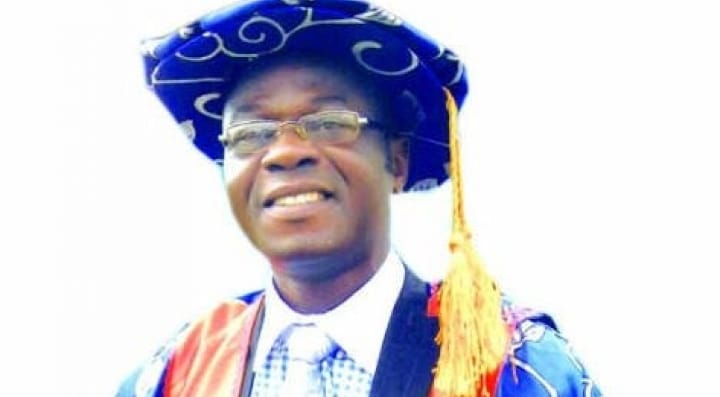 Our Correspondent
Members of the Academic Staff Union of Universities of Chukwuemeka Odumegwu Ojukwu University (COOU),
have alleged threat to their lives from the management of the institution led by the Vice Chancellor, Prof Greg Nwakoby
As a consequence, they now hold their meetings in forest hideouts to avoid imminent attack.
Chairman of ASUU- COOU, Prof. Okey Aniebo, disclosed this to our correspondent after a congress in a hideout.
He said members resorted to have their meeting at the hideout following intimidation and harassment in two previous meetings held at the Igbariam campus of the university.
He said security agencies had been notified about the the development.
Aniebo alleged that the Vice Chancellor, Prof. Greg Nwakoby, was showing despotic tendencies and encouraging militarisation of the university.
Aniebo said,"It is only in COOU that a Deputy Vice Chancellor can take up arm against his colleagues in a meeting, because we rejected Nwakoby's peace move and he wants to do the bidding of the governor to scatter ASUU, just to allow his two children to graduate,".
The immediate past Chairman of ASUU in the institution, Emeka Nwabunnia, corroborated Aniebo's claims on intimidation and use of armed operatives to stop the pro-ASUU strike agitation.
He accused Nwakoby of managing a ghost-like institution bereft of sufficient government funding, adequate infrastructure, enabling environment, motivated workforce and ill-prepared graduates, among others.
A splinter ASUU group in the university had earlier in the week said it would not join in the ongoing one-month warning strike embarked upon by their members nationwide.
Chairman of the group, Prof. Osita Chiaghanam said this in a press briefing, adding that the state-owned university would not be shut down because the students would be the losers.
​ According to him, ASUU-COOU chapter placed a high​ premium on students' studies and would not​ disappoint them by joining the strike.
According to Chiaghanam, the Anambra​ State government was adequately funding​ the​ university with​ prompt payment of staff salaries, infrastructure and enabling environment for academic activities.
He said,"We don't receive our payments through IPPIS. The revitalisation is a general matter. Our state government always pay our salaries; arrears, pensions and promotions have been cleared. Our University is running smoothly. That is why we don't have to join the strike. Go round the university community to confirm to yourself .You can see students being​ attended to".
ASUU had on Monday, embarked on a one-month warning strike following the federal government's failure to honour​ the agreements it had​ with the union since 2009.
The agreement includes the replacement of Integrated Personnel Payroll Information System (IPPIS) with the University Transparency and Accountability Solution (UTAS); release of the reports of visitation panels to federal universities; and improved funding for revitalisation of public universities and others.