News
Onitsha, Asaba Residents Excited as Streetlight on 2nd Niger Bridge Comes Alive
News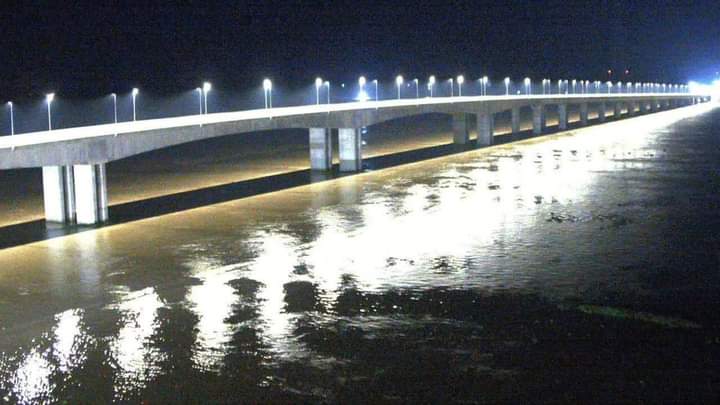 Residents of Onitsha and Asaba in Delta and Anambra States were in a joyous mode on Tuesday night, when the streetlights of the second Niger bridge was tested.
Julius Berger, handlers of the bridge had turn d on the streetlights on the bridge, causing residents are nd the area to explode in happiness.
According to Babatunde Fashola, minister of works and housing, the bridge, which is in its final stage of construction, will be inaugurated in December 2022 and opened to vehicular movement in January 2023.
The Second Niger Bridge is a federal government project that is being managed by the federal ministry of works and housing in collaboration with the Nigeria Sovereign Investment Authority (NSIA).
Construction on the bridge commenced on September 1, 2018.
The bridge, which is being constructed across the Niger river, will span from Asaba in Delta state to Ozubulu and Ogbaru areas in Anambra state.