Health
Onitsha General Hospital gets endoscopy unit, as Soludo receives commendation
Health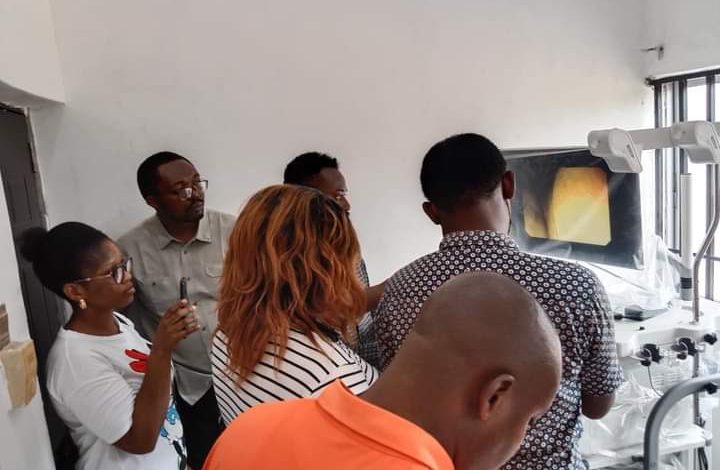 Onitsha General Hospital has received a fully functional endoscopy unit, courtesy of Anambra State government, led by the state governor, Prof. Chukwuma Soludo.
Anambra State Commissioner for Health, Dr Afam Obidike who disclosed this to THE RAZOR NEWS when he went on inspection visit to the unit said the dream of the state government in healthcare delivery is fast coming to reality.
Obidike explained that Endoscopy is a non-surgical procedure used to examine an individual's digestive tract.
Speaking after a visit to the unit, and inspection of the endoscopy machine, Dr Obidike said that the machine could be used to diagnose tumours in the anus and stomach as well as complications of ulcer.
"We thank Governor Chukwuma Soludo for the current revolution going on in the State's health sector and we call on Ndi Anambra and residents of the state to access the facility in the hospital."
Dr. Obidike pointed out that the ministry is currently training health personnel on how to use and handle the machine for utmost performance and revealed that people will get the service at a very cheaper rate at all times.
According to him, endoscopy equally helps to reduce the consumption of unwarranted drugs which sometimes could be injurious to the patient.
The Commissioner also visited the newly built oxygen plant at the hospital, surgical theatre among others.