Politics
Onitsha South stakeholders want EFCC, ICPC to investigate Emeka Asoanya
Politics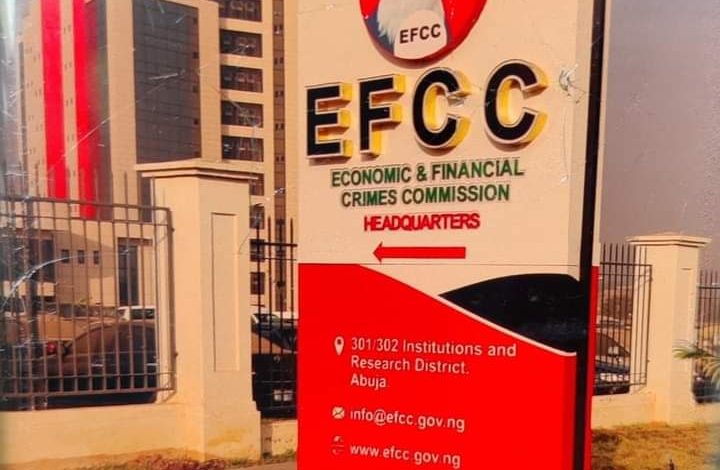 By Our correspondent
Stakeholders have called on the the Independent Corrupt Practices Commissions ( ICPC) and Economic Financial Crime Commission (EFCC), to investigate the tenure of the former chairman of Onitsha South Local Government Area, Emeka Asoanya.
Asoanya, our correspondent gathered, was the Chairman of the LGA during the Governor Willie Obiano administration
The stakeholders in a statement made available to newsmen on Tuesday called on the incumbent Caretaker Committee Chairman of the LGA, Emeka Orji, to invite the anti corruption agencies to investigate Asoanya on behalf of the people of the area.
The group's statement was signed by its Chairman and secretary, Chiefs Dede Uzor and Chika Udemadu.
The group alleged that Asoanya saddled the LGA for almost six years as its chairman without rehabiliating a single road in the area nor did he empower the youth or anybody.
The stakeholders lauded Onitsha South electorate for not voting for Asoanya during the 2023 House of Assembly Election, stating that the election petition tribunal did well for throwing away his petition for lacking in merit.
The group lauded Orji for successfully taking over the NIWA Motor Park from one Ngozi Okpagu; providing palliatives for the down-trodden nembers of the Local Government as well as engaging in road /pedestrian walkways rehabilitation.
The group said they were impressed that Orji was not only rehabiliating roads but also providing walkways from Niger Street to Ochanja market.
They also said Orji had been constructing standard roundabouts at Uzodinma, Mbonu Ojike streets and aggressively rebabilitating Miss Elems which had been unmotorable.
They urged Orji to extend the road rebabilitation to Porthacourt Road, Uga Street, Bida Road, Creek Road, Mbonu Ojike among other strategic streets in the Local Government.
The group said: "Orji epitomises humility, and defender of the defenceless.He should be commended for taking over the NIWA park from some touts, those who have milked Onitsha and Anambra State IGR for the past 15 years or more.
We commend his political will to change the face of Onitsha South"
The group therefore urged the chairman to be firm, steadfast and should not be distracted by enemies of the Local Government.
The Stakeholders also lauded the former chairman of the Local Government , Chief Ugochukwu Ezeani, who they said during his reign empowered over 1000 youths.They maintained that the history of Onitsha South would not be complete without mentioning him.