Campus Buzz
Panic as Tansian University may be closed down over N2bn debt
Education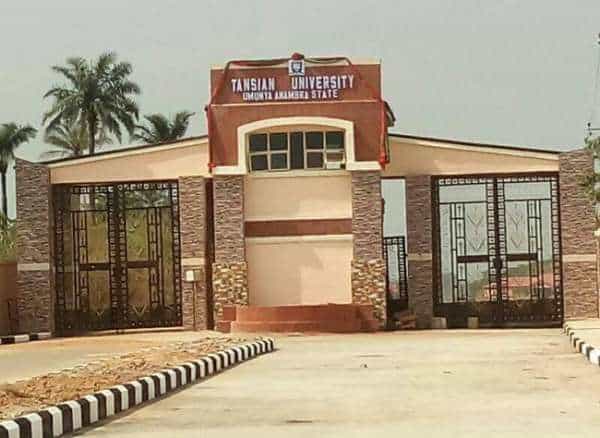 By Our correspondent
Barring any positive mediation, Tansian University with campuses in Oba and Umunya, Anambra State, may closed down any moment soon over alleged N2 billion debt.
A stakeholder in the university, Chief Rommy Ezeonwuka disclosed this with one of our correspondents..
He threatened to sell the institution to recover all the money the university was owing him for using his property- Ranet Industries- at Oba as take off campus.
Ezeonwuka who said he owned 81% equity shares of the university because of his landed property worth over N2 billion, alleged that the management of the university had reneged in the payment of honorarium to him as ordered in a court consent judgement.
He said, " The consent judgement clearly stipulated that Tansian University will pay me honorarium for 25 years and thereafter vacate my property at Oba Idemili-South Local Government Area and relocate to their main campus at Umunya in Oyi Local Government Area of the state."
He recalled that the consent judgement was reached in 2010 and the university paid him honoraria up to 2015 and stopped thereafter following the advise from one Fr. Obiora to Johnbosco Akam that he would challenge the consent judgement which Ogidi High Court rejected.
According to him, the Ogidi High Court ruled that he should sell off the university and recover all the unpaid honoraria accruing to him as contained in the consent judgement, since the university had violated the orders of the court by reneging in the payment of the agreed honoraria.
Ezeonwuka further claimed that he established Tansian University alongside the late Rev. Prof. Johnbosco Akam.
He said the records to that effect could be seen in the National Universities Commission (NUC) that he was the financier of the university and equally brought in other investors to the university.
The university authorities could not state their own side of the story as of the time of filing this report as efforts to get the Registrar of the institution on the telephone could not yield any results- his phone line continually indicated switched off .