News
Police kill one robbery suspect on Ogidi/ Oraukwu road
Crime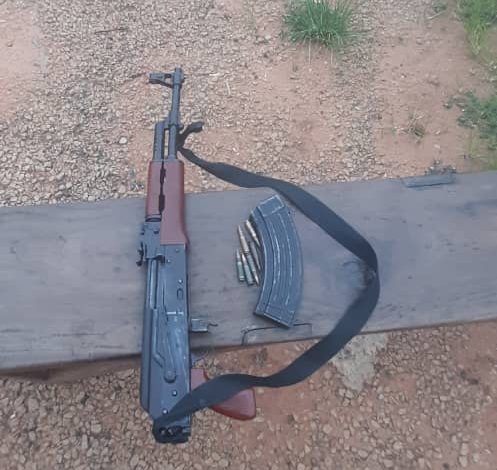 Nwafor Okafor
The Anambra State Police Operatives
have killed one armed robbery suspect on the Ogidi/Oraukwu road.
The incident took place at about 1.5pm on Tuesday.
The killed robbery suspect with others at large were operating in a white Hilux.
The State Police Public Relations Officer, Ikenga Tochukwu, confirmed the incident to The Razor News.
He said, " Today 14/6/2022 at about 1:5pm on patrol demobilized one out of four armed robbery gang operating along Ogidi/Oraukwu road, recover one Ak47 and six rounds live ammunition.
"The Police Operatives engaged the armed robbers operating in white hilux without registration number, attempted to dispossess motorists and their passengers of their belongings. Due to the superior fire of the Police, the robbers fled the scene with the white hilux.
"Meanwhile operation is still ongoing in the area. Further details shall be communicated please.".