Human Interest
Red Cross Calls for Collaboration to Reduce Disaster in Communities
Human interest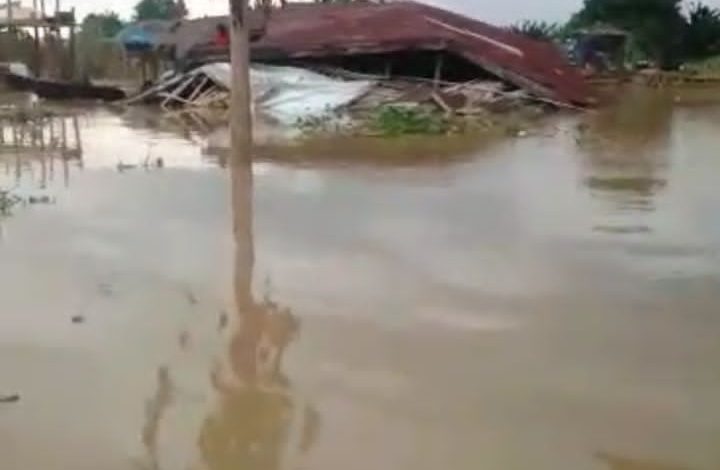 By Ngozi Chiadikaobi
Awka, Sept 30,2022(Razor)The Anambra State Chairman of the Nigeria Red Cross Society, Professor Peter Katchy has called for collective action to reduce the challenge of disaster across the country. Speaking in Awka, Professor Katchy said disaster management and risk reduction requires effective prevention, preparation, response and mitigation approaches .
He said during a press conference with some journalists in Awka on Friday.
Professor Katchy lamented that over the years huge human and material resources have been lost to various forms of disaster including flooding, building collapse, fire outbreak, conflicts, environmental pollution, epidemics and health hazards , domestic, road and air accidents among others, urging families and individuals to always keep handy well equipped first aid box to attend to health emergencies as well as fire extinguishers for prompt response to fire outbreaks while parents should be very careful how they use cooking gas and where they buy their kerosene to avoid adulteration as well as keep their deep freezers always locked to prevent children from locking themselves inside.
He commended Anambra State Government for proactive measures taken so far to mitigate flooding in the state following prediction from Nigerian Meteorological Agency – NIMET, noting that presently the state has centres to care for people who might be displaced by the flooding while the state government has equally been responsive in preventing diseases like cholera and small pox from spreading in the state.
Professor Katchy called for strict implementation of government approved building code to ensure that only professionals handle the building of any structure and that quality materials are used in the right quantities.
He assured that the Nigeria Red Cross Society would continue to collaborate with the government, agencies, organisations, groups and individuals in building capacity and sustaining disaster risk reduction activities.
He explained that disaster risk reduction campaign is a humanitarian activity in which those involved don't seek rewards and sometimes spend their own resources to save the lives of others and require proper coordination, cooperation and collaboration among stakeholders.
Also speaking, an environmentalist, Mr Charles Ochor cautioned against indiscriminate sand excavation to prevent further devastation by erosion while residents of the state should imbibe culture of proper waste disposal to protect the