Human Interest
Release Whistleblower Who Revealed Illegal Activities of Anambra Police Officers, IGP Urged
Crime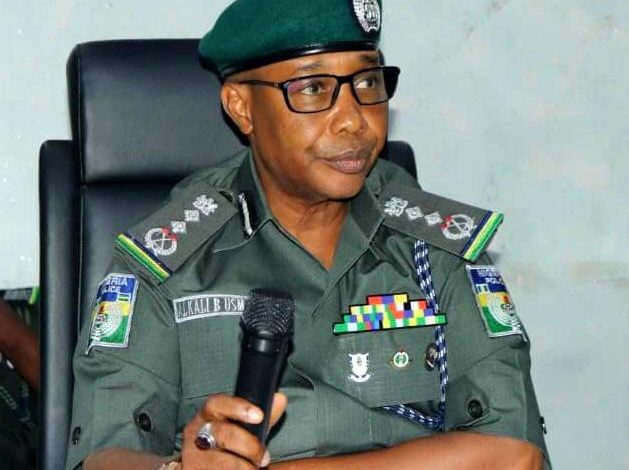 A coalition of 29 Civil Society groups have called for the release of a serving corps members, Mr Nnamdi Emeh, who revealed Illegal activities of some senior police officers in Anambra.
The whistleblower, who once worked with the Anambra State Police Command, is believed to have leaked information of alleged atrocious activities of the police officers to the media.
He has been held in detention in Abuja, since after his arrest on March 3, 2023. He is however believed to have been recently hounded back to Awka for trial.
But the civil society organisations, the man should be released or immediately charged to court if he is found to have committed any crime.
The groups, which came together as Civil Society Coalition Against Impunity in a press release issued yesterday said: "26-year-old Mr. Emeh Nnamdi, a serving member of the National Youth Service Corps (NYSC) and an IT consultant to the Anambra state police command has been in detention in Abuja since 3 March 2023.
"He was arrested in Benin Republic for revealing shocking details about police extortion, torture, extrajudicial executions, and organ harvesting by senior police officers in Anambra state.
"On Sunday 2 April 2023, Mr. Emeh was transferred to the Anambra State police command where he is currently facing further interrogation.
"Among his interrogators in Anambra state are senior police officers whom he had indicted for seizing posh vehicles recovered from criminal suspects who were later executed in police custody."
The group said it was wrong for indicted police officers to interrogate the whistleblower, saying that this offends the principle of natural justice, which espouses that one should not be a judge in one's own case.
"We urge the Nigerian police to immediately release him or charge him for a recognized offense.
"We believe that Emeh Nnamdi could be at risk of ill-treatment or extrajudicial execution if he is not released or charged to court immediately.
"Whistleblowers are vital for a transparent society. They are essential to awakening informed debate within public opinion, crucial to opening up investigations by journalists and necessary for questioning decision-makers. Whistleblowers are a vital link in the promotion of human rights, the rule of law, transparency, accountability, social justice, and the fight against corruption," the group said.