Politics
2023: Nigeria may have three presidents- Intersociety
Politics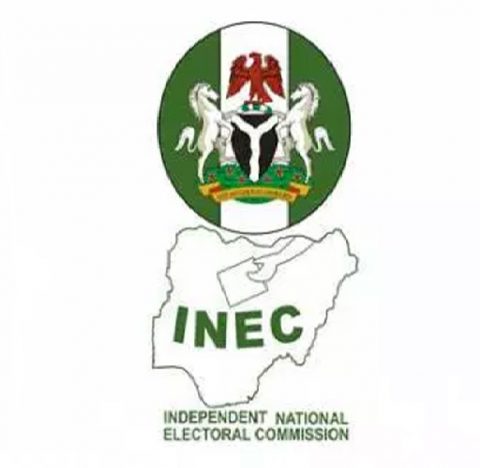 By Tony Okafor, Awka
A rights group, the International Society for Civil Liberties and Rule of Law (Intersociety), has said that from the look of things Nigeria may reckon with three presidents this year.
Counting from the outgoing president, Muhammadu Buhari, Intersociety said the President-elect, Asiwaju Bola Ahmed Tinubu, would be inaugurated on May 29 but may not complete his tenure owing to election ligation which would give final judgement on the matter in a maximum of six months time.
He said if the petition was not favourable to Tinubu, then either the presidential candidate of Peoples Democratic Party( PDP) Alhaji Atiku Abubakar or that of the Labour Party ( LP), Peter Obi, would mount the country's leadership rostrum about six months after Tinubu.
The group made the prediction in a statement issued on Wednesday in Onitsha, Anambra State by its board of trustees Chairman, Emeka Umeagbalasi; Head, Contacts and Mobilization Department, Ositadinma Agu; and Head, International Justice and Human Rights, Ndidiamaka Chinaza Bernard.
The group advised the Chief Justice of the Federation (CJN), Justice Olukayode Ariwoola, "to recuse himself from the headship of the Presidential Election Petition Tribunal( PEPT) on moral grounds so as to avoid conflict of interest" in view of his alleged affinity with Tinubu.
The group's statement read in part, "It is the unbiased position of the International Society for Civil Liberties and Rule of Law (Intersociety) that by the provisions of the Nigeria's body of laws including the Constitution of Nigeria 1999 as amended and democratic and limited Government conventions under the UN, AU and ECOWAS Systems, applicable and operable in Nigeria, the INEC-declared 'President-elect': Alhaji Ahmed Bola Tinubu will be inaugurated on 29th May 2023 as "INEC-declared President of Nigeria".
"Possibility is also high that Nigeria will produce three civilian Presidents in eleven months of 2023 or between January-May 29 (Buhari/Osinbajo), May 29-Oct/Nov (Ahmed Tinubu) and Oct/Nov and afterwards (Obi or Atiku). Intersociety does not see the third option arising or materializing-which is nullification of the poll by the apex court version of the PEPT (Presidential Election Petitions' Tribunal) and assumption of the interim presidency by the Senate President.
"This is because with the 2023 Presidential Poll having witnessed massive voting in most of the country's 176,846 polling units, but was brutally rigged in-house across the country and witnessed Ward, LGA and State Result Collation Centers' results' suppression; the main business of the PEPT is to locate those living votes through polling units' FormEC8As, etc backed by originally uploaded results in INEC servers and BVAS and validly determine which party/candidate scored the highest number of legitimate votes and constitutionally required 25% spread in constitutionally prescribed number of States and FCT.
"Therefore, in spite of revolutionary angers in the minds of most Nigerian lovers of democracy and rule of law, due and diligent processes must be followed and allowed at all times. Nigerians must remain their sticklers at all times and avoid playing into the hands of the out-going Federal Government of Nigeria and its desperate and remorseless agents.
"This is more so when it is now on indelible record that the outgoing Government of Nigeria has earned an international notoriety in election rigging and bastardization and corruption of democratic process.
" It must also be noted that the outgoing Government of Nigeria is un-repentantly fighting fiercely to retain its disastrous legacy of leaving Nigeria in the hands of political bandits and banditry. The lovers, apostles and disciples of democracy and rule of law in Nigeria must therefore avoid resorting to illegalities and illegitimate acts.
" Nigerians must follow due process and avoid joining forces with political buccaneers and other undemocratic forces to impeach or unseat the present 'Socio-Legal System'; thereby giving room for invitation of the military or militant martial law, an aberration to democratic ethics and principles and a fundamental breach of Section 1 (2) of the 1999 Constitution which provides that "the Federal Republic of Nigeria shall not be governed nor shall any person or group of persons take control of the Government of Nigeria or any part thereof, except in accordance with the provisions of this Constitution".
The group added, "Having carefully followed the above including the recent People's Gazette and Sahara Reporters' exclusive reports on CJN's partisanship and affinity with Ahmed Bola Tinubu (such as alleged recent clandestine meeting of the duo in London to allegedly harm 2023 PEPT) and responses from the CJN's media handlers and his public defense by APC led outgoing Government of Nigeria, Intersociety is making bold to say that "the CJN-Tinubu factor" is the greatest threat to the 2023 PEPT especially its membership, proceedings and outcomes.
"We are also not unaware of strong allegations leveled against the CJN over his alleged partisan comments during his recent alleged outings with outgoing Governor Wike of Rivers State over G-5 governors and APC and Governor Seyi Makinde of Oyo State.
"It is in view of the foregoing that we are calling on lovers and defenders of democracy and rule of law in Nigeria to rise and beg CJN Olukayode Ariwoola to recuse himself from the headship of the PEPT on moral grounds so as to avoid conflict of interest.
"He must also be prayed to allow the PEPT to dispense justice in the pending cases with forensic and unbiased minds including consideration of the pending cases strictly on the preponderance of evidence and dominant public opinions regarding the shambolic outcome of the 2023 Presidential Poll."