Entertainment
Revealed: How sack of managers led to fall of Obi Cubana's Lagos club
Entertainment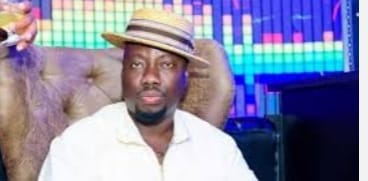 The news of the sales of one of the clubs under the Cubana chain of clubs, in Lagos, owned by Anambra State business man, Obinna Iyieggbu, Alias Obi Cubana has been linked to the sacking of two managers of the club.
Iyiegbu had last two weeks sold off the club, and also launched an e-hailing can services in Port Harcourt, Rivers State.
Chukwudi Iwuchukwu who wrote on Facebook, explained how the sacking of the managers of the club, caused it's fall.
Excerpts…
Last year, Obi Cubana sacked his two closet lieutenants managing his nightclub on Victoria Island, Lagos: Yemeholee and Cubana White Lion.
The reason for their sack was not publicly stated.
Big brother Naija Frodd was drafted to manage the club.
Yemeholee and Cubana Lion moved on and later got another new nightclub in Lekki called Bayrock to manage.
And since the two of them know all the Yahoo boys and celebrities in Lagos, which are the demographic that spends millions in nightclubs, they took that crowd of Yahoo boys and Nigerian celebrities with them, as well to the new nightclub that they are managing.
In less than a year, Bayrock became the newest bride in town, with a lot of traffic every night.
Burna Boy was at the club last night.
Asake came last month.
Yahoo boys can't stop spending money when they are clubbing.
One of them spent 40 million naira in one night celebrating his birthday at Bayrock.
Since the exit of Yhemolee and Cubana White Lion from Obi Cubana's club in Victoria Island, things went south as patronage went all-time low.
Apparently, the crowd left with Yhemolee and White Lion.
Maybe Frood does not have the charisma to attract the crowd that these two men used to attract.
It has been one year now, and I just read online that Obi Cubana has finally cut his losses by selling/leasing the loss-making nightclub to another investor called Vaniti.
According to the report, patronage at his nightclub dwindled to an all-time low, with former loyal patrons deserting the club for newer clubs that sprung up on the island.
So I'm here, wondering
Maybe the exit of Yemeholee and White Lion brought the business to its feet, which finally nailed its coffin because they took their crowd elsewhere.