News
Soludo Camp Jubilate over Kano Court of Appeal judgment
APGA affair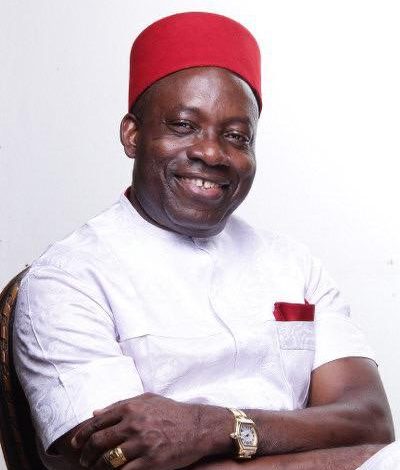 Supporters and friends of former Central Bank bid Nigeria (CBN) governor, Professor Chukwuma Soludo have been thrown into jubilation over the judgment of the Kano division of Court of Appeal.
Chief Victor Oye and Jude Okeke had been at loggerhead over who between them is the authentic national chairman of the party.
A Jigawa State High Court judgment had earlier favoured Okeke as the chairman of the party, leading Oye and leadership of the party to appeal the matter.
In Tuesday's ruling, the Court of Appeal, Kano division insisted that the Jigawa court had no jurisdiction over the matter.
The Court of Appeal sitting in Kano nullified the June 30th judgment of Birkin Kudu Division of Jigawa State High Court which erroneously sacked Chief Victor Ike Oye as the APGA National Chairman.
In an unanimously judgment delivered Tuesday this morning, the Appelate court disagreed with the lower court which ordered the Independent National Electoral Commission (INEC) to recognize Mr. Jude Okeke, its faction of the party and their "purported" gubernatorial candidate Hon. Chukwuma Umeoji.
The judgement clearly leaves Oye's leadership of the party as authentic, meaning that the primary election it held which threw up Soludo is the recognised one.
Supporters of the former CBN Chief had upon receipt of the news of the judgement broken into wild jubilation at the Soludo campaign headquarters in Awka.
The supporters were seen hailing themselves as having finally put Hon Chuma Umeoji where he belonged. They also taunted Umeoji's supporters.