News
Soludo orders interview of 4,400 medical personnel for employment
Employment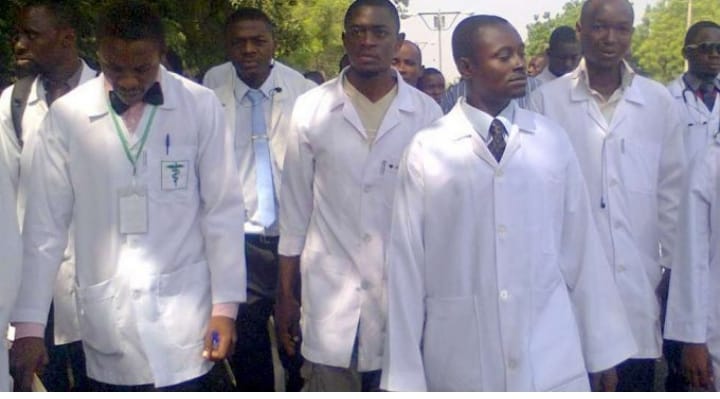 Tony Okafor, Awka
The Anambra State Governor, Prof Chukwuma Soludo, has directed the interview of no fewer than 4,400 medical personnel for employment in the state's health system.
The Commissioner for Information, Paul Nwosu, disclosed this in a post executive council press conference in Awka, the Anambra State capital.
He said the applicants included medical consultants and officers, pharmacists, nurses, radiographers, medical laboratory technologists and technicians.
Nwosu said, "To further improve the quality of health care delivery in the State, government through the Ministry of Health placed a vacancy advert two months ago for medical consultants and officers, pharmacists, nurses, radiographers, medical laboratory scientists and technicians.
Anambra State Executive Council directed the Commissioner for Health to interview the 4,400 applicants who applied for the jobs so that they would be immediately employed and deployed to our health care facilities.
He added, "Anambra State Executive Council (ANSEC) frowns at the frequent cases of youths incursions into the lands of people who have appropriate government titles. This is illegal and can no longer be tolerated. ANSEC has therefore directed relevant law enforcement agencies to immediately arrest such errant youths and prosecute them according to the law. Section 6, sub section (1) of the Prohibition of Fraudulent Practices on Land and Property law of 2012 prohibits illegal collection of fees on lands as follows: "Any person who demands or collects any fee not approved by law from any person who is developing or improving on an already existed property in the State shall be guilty of an offence and liable to imprisonment for five years or to a fine of five hundred thousand naira or both.
"The effort to rid our roads and streets' corners of refuse is beginning to yield some obvious results. Government therefore urges households and the general public to desist from indiscriminate refuse disposal. Anambra State Waste Management Agency (ASWAMA) is gradually transiting to door-to-door refuse collection and anybody found disposing refuse at unauthorized locations will be promptly sanctioned.