Politics
BREAKING: Massive crowd as ACTDA boss, Onuko Holds Solution rally to support Soludo
News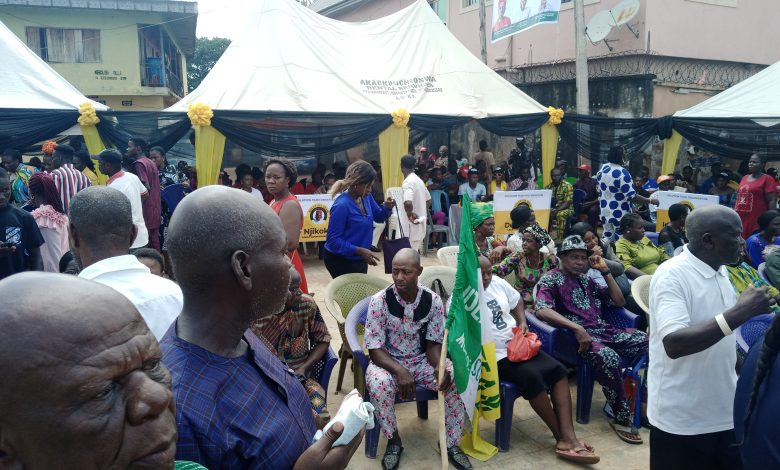 Despite last minutes attempt by APGA state party chairman, Mr Ifeatu Obi-Okoye to stop a planned rally by a political group: Solution Team Organisation for Anambra Central, THE RAZOR can authoritatively report that the rally is currently holding with a massive turn out.
The rally which is being organised by the MD of ACTDA, Mr Ossy Onuko has its arena currently overflowing with people, while many APGA party faithful are already on ground in colourful APGA vests.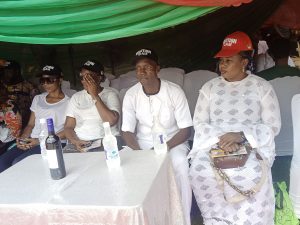 The zonal rally which has the theme: Soldiering the Solution Agenda, is organised to push the story of Anambra State governor, and his various programmes to the grassroots.
APGA State chairman, Obi-Okoye had in a press release made available to journalists condemned the rally, while also cancelling and postponing it indefinitely.
He stated that the rally which is being held under the name of APGA does not have the blessings of the party, nor was any leader of the central zone of the party consulted.
Obi-Okoye may have latched on the recent incident of the brutal beating of a GUO Motors driver by some thugs, during an incident involving Onuko to cancel the event.
The chairman also told some journalists that Onuko risks suspension from the party if he continues with the rally.
But THE RAZOR reports that the event is currently going on, while some participants have said that the National Chairman of the party, Hon Sly Ezeokenwa is also being awaited.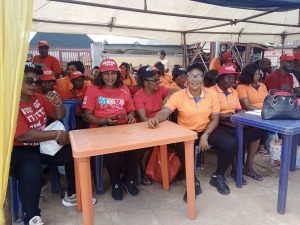 The mater of ceremony announced that: "We didn't know we will have this massive turn out. We are over populated, we did not expect this massive crowd. Those who have not gotten seats would be patient. We will bring seats, even canopies.
"This solution team is a movement of persons of all political parties all of who believe in Soludo."
THE RAZOR will bring you the details of the event soon.