Human Interest
Stop sitting at home on Mondays, IPOB warns South-East residents
News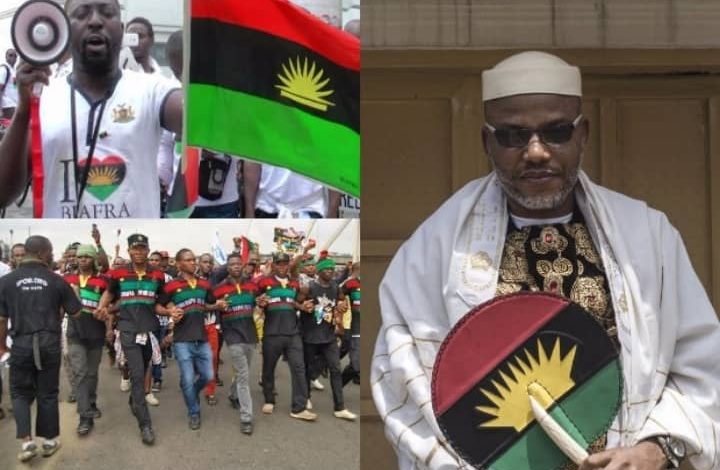 By Tony Okafor, Awka
The Indigenous People of Biafra (IPOB), has urged residents of South-East to stop sitting at home on Mondays.
The secessionists stated this on Tuesday in a statement circulated by its media and publicity secretary, Emma Powerful.
Describing those who are still enforcing the exercise in the South-East as criminals, IPOB vowed that it would no longer allow such infamous exercise in the region.
The group said, " We the global movement and family of the Indigenous People of Biafra (IPOB) ably led by the great and indefatigable leader Mazi Nnamdi Kanu wish to remind Biafrans in Biafra Land, friends of Biafra, and lovers of Biafra freedom across the world that Monday sit-at-home remains suspended.
"We are concerned that in some areas, especially rural areas, our people continue to observe Monday sit-at-home due to threats from criminal enforcers linking themselves to the IPOB movement. We have said it numerous times that the Monday sit-at-home is infamous and can not be allowed to continue.
"The now suspended Monday sit-at-home order was an IPOB leadership order that was suspended by the leadership in collaboration with our leader after considering some adverse effects of it on our people and how our enemies can possibly use it.
"Just as predicted by IPOB leadership, Nigeria Security Agents, infiltrators, and government agents hijacked it and used it to torment our people and to rubbish IPOB's name in Biafra Land and in other countries.
" Mondays in Biafra Land has become a day for the agent provocateurs and the Nigeria Security Agencies to kill and destroy our land just because they want to blackmail IPOB. IPOB leadership is always ahead of our enemies and canceled this tool before our enemies could start using it. We are telling all and sundry that sit-at-home has been cancelled.
"Our leader, Mazi Nnamdi KANU, has once again ordered from DSS custody that Monday sit-at-home should cease in every part of Biafra land.
"IPOB is not and will never be responsible for any outcome arising from this non-existent sit-at-home, and we shall no longer talk about it. Ndigbo are not cowards and, therefore, should normalize their Mondays like before. Anyone seen enforcing Monday sit-at-home should be treated as a criminal and enemy of our people."