News
Tension as Court of Appeal decides Umeh, Ekwunife's case 10am Today
Law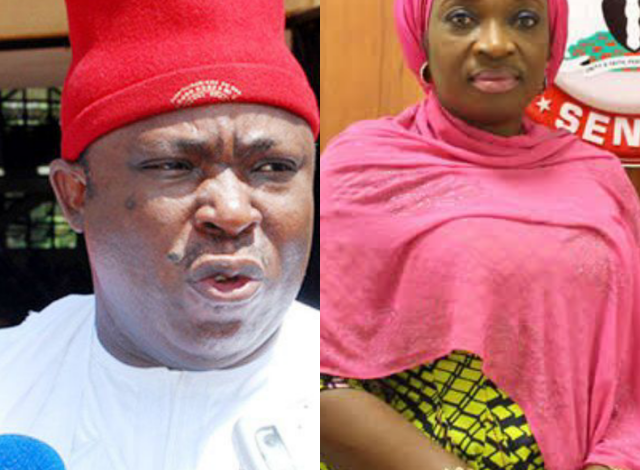 The Court of Appeal sitting Awka, Anambra State, will on Thursday give judgement on an appeal by the candidate of the Labour Party( LP) for Anambra Central Senatorial District, in the Saturday's general elections, Chief Victor Umeh challenging his disqualification by a court below.
Umeh was on January 27 disqualified by a Federal High Court, Awka presided over by Justice Nganjiwa following a suit challenging his candidacy by Senator Uche Ekwunife and her party, the Peoples Democratic Party (PDP).
Umeh in his appeal argue that the defendants did not have the locus to challenge his nomination by Labour Party and that the judgment of the trial Court should be discountenanced.
Chief Alex Ejesieme SAN, Counsel to the Labour Party had told the court that there were plethora of judgments on related matters which ruled that such suits were initiated by meddlesome interlopers.
Justice Olubunmi Oyewole, the presiding Judge of the panel, had on Feb. 15 reserved ruling on the matter after counsel to the appellant and respondents adopted their written arguments.
Oyewole said that the court would communicate the date for the judgment to the parties after going through their written addresses.
A reliable source told the reporter the ruling would be read on Thursday.
Umeh, is candidate of Labour Party in the Senatorial District of Mr Peter Obi, a frontline presidential candidate.
Umeh is favoured to win the Senatorial race of the district because of his political sagacity and antecedents in the 2014 National Conference and 17 months shortstay in the 8th Senate.