Column
THE HYPOCRISY IN SEN UCHE EKWUNIFE
Opinion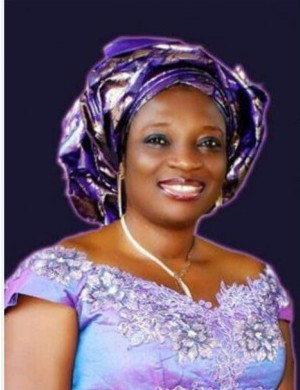 By Emeka Odionu
"Those who will vote for Peter Obi will vote for him and no campaign is needed for that in Anambra state .
"If Victor Umeh wants to campaign for Obi ,he should go to the north or south west and not here "…..Sen Uche Ekwunife.
Hypocrisy is indeed the cardinal sin .Just four years ago Uche Ekwunife was the candidate of APC for Anambra central Senatorial election but no sooner had Obi got vice presidential ticket of PDP than she ported to PDP and in all her campaign for Obi whose veepees ticket gave Uche victory,she never went outside the seven local government s that made up Anambra central to campaign for Obi but now the tide has changed ,she moves from town to town as she continues her ward tour telling everyone that Obi does not need campaign in Anambra state for those who will vote for him will actually do without no one campaigning for him .
Uche wants to stop us from campaigning for Obi so that she will keep deceiving some people on Atikus candidacy .To some people depending on the situation,she will ask them to vote their conscience for presidential election and to some ,she will Nicodemously ask them to vote for Atiku Abubakar and in some places ,she tells them to vote PDP from top to bottom for Atikus victory guarantees her the office of Senate president .
The Hypocrisy In Uche Ekwunife.
Unlike Uche Ekwunife who never campaigned for Obi beyond the shores of Anambra central last four years ,Sen Victor Umeh,even before Obi got LP presidential ticket has been going to major television stations in Nigeria that have wide reach talking about Obi and Igbo presidency . He was always a regular customer in Ait, Channels, Arise and granting interview to the press in major print media ( Daily Independent ,Vanguard etc ) He was almost the lone voice from the east going from one television station to the other charging all political parties in Nigeria to give her presidential ticket to an easterner to solve the Equity question.
Immediately Obi emerged as the LP candidate ,Sen Victor Umeh did not stop going to major television stations in Nigeria selling the candidacy of Peter Obi so Sen Uche Ekwunife should stop deceiving the gullible minority .
Sen Victor Umeh was selected with Doyin Okupe and Julius Abore as LP's representatives to meet with Buba Galadima,Prof Rufai Alkali and Ladipo Johnson who were NNPP representatives for a possible merger meeting between LP and NNPP and as his manner is ,he led a strong argument that Engr Rabiu Kwankwaso should step down for Mr Peter Obi .
Sen Victor Umeh was among those selected from South east to meet the Babashir Lawal led North east Christians forum as regards the endorsement Obi .
Sen Victor Umeh was amongst the entourage that met with a North Central forum at Jos which resulted in north central endorsement of Obi .
Unlike Sen Uche Ekwunife who was more concerned about her Senatorial election in 1999 and confided herself to the 109 wards "na Etiti Anambra" Sen Victor Umeh has really committed himself to this project of Obi becoming the president of Nigeria and has taken the message beyond Anambra central and south east telling Nigerians that Obi will repeat what he did in Anambra state if given the opportunity to preside over the affairs of Nigeria .
Sen Uche Ekwunife knows her time is up ."Ndi Etiti Anambra" have already made up their minds to send Ohamadike back to The Red chambers to continue speaking boldly for the things that concern us and continue being a back bone to Obi who by the grace of God is Aso rock bound .
Ekwunife can go on telling lies as she campaigns but she will continue receiving "wotowoto " as it happened at Canaan house at Awka where she held a meeting with Catholic Women Organization (CWO) and received enough "wotowoto " when she asked them to vote for Alhaji Atiku Abubakar of PDP for president. Besides ,the situation and rejection she experiences everyday in campaign ground is enough for her to know that the hypocrisy is evident for all to see .