Politics
Tinubu fair to S'East, many lawmakers, others will join APC – Ubah
Politics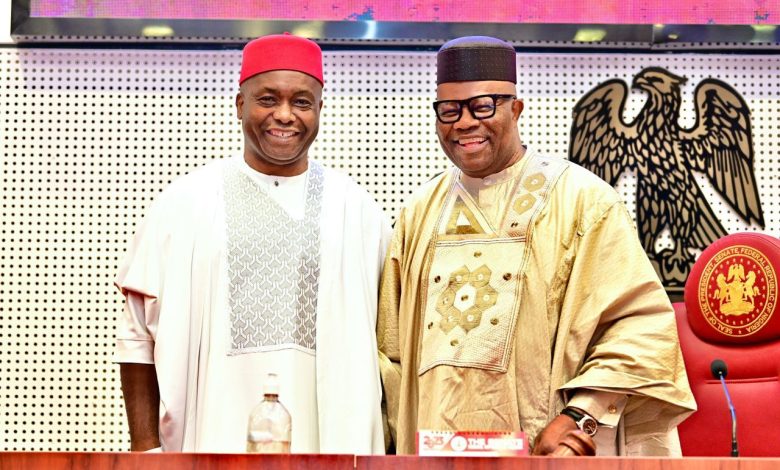 Senator Ifeanyi Ubah has said that President Bola Tinubu has been super fair to the South-East, maintaining that the president has more "good things" in stock for the region.
Ubah, who represents Anambra South Senatorial District in the upper lawmaking body said this on Thursday's edition of Channels Television's Politics Today, shortly after he dumped the Young Progressives Party (YPP) for the ruling All Progressives Congress (APC).
Despite many arguing that the South-East is not APC's stronghold, with the party performing abysmally in the 2023 general elections in the area, Uba said President Tinubu had been fair to the region.
He said,"For someone winning election back to back, you know that you must be close to your people and you must always consult widely with your people.
"So for me to join the APC, I did my consultation and then I listened to the voice of my people.
"If you look at the APC today, you will discover that the President [Bola Tinubu] has been super fair to the South-East irrespective of our votes during the elections.
"Giving us the minister of works [David Umahi] is something that would not have been possible in the past.
"There are other appointments that are coming and so many other good things he wants to do for our people."
He said the South-East region had much to benefit from keying into the APC and would not want to be left behind.
He added,,"So, it is very important for us now to join the centre party so that we would not be left behind. The entire South-East is joining where I am going".
"Just watch and see what is going to be in the next few weeks," he noted, adding that some of the people expected to join the APC include senators and other major stakeholders in the South-East.