News
Tony Nwoye floors Oduah, Mrs Obiano, wins Anambra North Senatorial seat
Election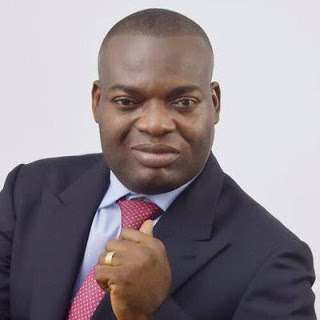 By Paschal Candle
Onitsha- Former House of Representative Member and a Medical Doctor, Dr Tony Nwoye has been declared the winner of Anambra North senatorial district by the Independent National Electoral Commission (INEC).
Dr Tony Nwoye of the Labour Party (LP) was declared winner by the INEC returning Officer for Anambra North, Prof. Kingsley Ubaorji of Nnamdi Azikiwe University Awka at Onitsha North Local Government Headquarters.
Dr Tony Nwoye, according to the Returning Officer, scored 94,779 votes to defeat Senator Stella Oduah of Peoples Democratic Party who got 50,146 votes.
Dr Tony Nwoye's arch rival, Mrs Ebelechukwu Obiano, Wife of Former Anambra State Governor of the All Progressives Grand Alliance (APGA) scored 48,212 votes to place distant third.
Declaring the result at the Anambra North Senatorial collation center, INEC Returning Officer for Anambra North Senatorial Election, Prof. Kingsley Ubaorji Declared and returned Former House of Representative Member, Dr Tony Nwoye Winner having satisfied the constitutional required number of valid votes cast for the election.
In his brief thank you message, Dr Tony Nwoye thanked the good people of Anambra North for electing him as their Senator and Promised he will never disappoint them.