News
Treason: You're exposing Obi, Datti to hate, assassination, group tells FG
Politics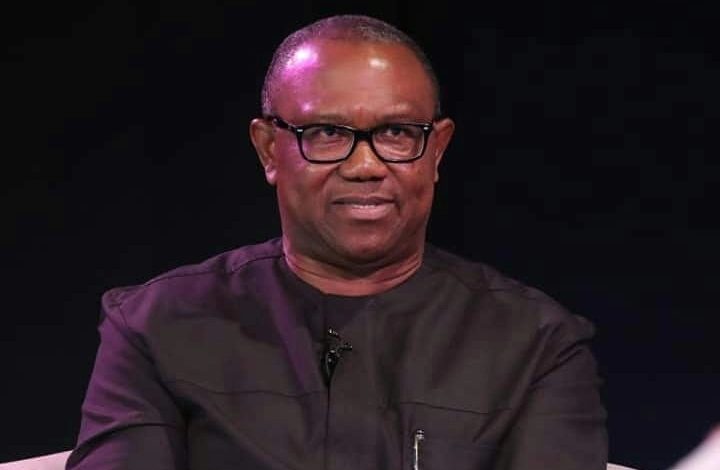 By Tony Okafor, Awka
The International Society for Civil Liberties and Rule of Law (Intersociety) has said the treason alarm by the Minister of Information, Lai Muhammed, has exposed the presidential candidate of the Labour Party( LP) and his running mate ,Yusuf Datti Baba-Ahmed to all manner of danger, including assassination.
The group stated this in a statement on Wednesday by its board of trustees chairman, Emeka Umeagbalasi titled: False Treason Alarm: Nigerian Govt. Exposing Obi, Datti, Other Democracy Activists To Dangers Of Security Agencies' Harassments, Jihadists' Assassination Plots And Cyber Criminals' Attacks, Etc."
The group said, "The false treason alarm raised by the winding-up Government of Nigeria in the far away United States of America is nothing short of directly exposing the presumed winner of the 25th Feb 2023 Presidential Election in Nigeria, Mr. Peter Gregory Obi, his Deputy, Mr. Datti Ahmed and their key supporters and the presumed runner-up in the Poll, Mr. Atiku Abubakar and other key democracy activists to security agencies' harassments including attacks or threats to their privacies and properties and their fundamental human rights to life, dignity of human person and personal liberty such as unlawful arrest and detention without trial.
"The outgoing Nigerian Government has also indirectly exposed Mr. Peter Obi to Jihadists' assassination or plots in order to get him out of the way and deepen State Jihadism in Nigeria or any part thereof. Dangers further abound indicating that the above named political actors and democracy activists and institutions have been made vulnerable to attacks by cybercriminals including dangerous software viruses and shutting down of their websites."
The group maintained that the FG's false alarm of treason, "clearly and gravely run contrary to the Fundamental Human Rights constitutionally provided to secure and protect the affected political actors and democracy activists: Lives (Section 33), Personal Liberties (Section 35), Fair Hearing (Section 36), Privacy (Section 37), Freedom of Thought, Conscience and Religion (Section 38), Freedom of Expression (Section 39), Freedom of Assembly and Association (Section 40), Freedom of Movement and Right to Residency (Section 42) and Freedom from Discrimination (Section 42).
"These, in addition to citizens' rights to political participation including rights to vote or be voted for, are also provided in the African Charter on Human and Peoples' Rights of 1981, signed, ratified and domesticated by Nigeria in 1983.
Continuing, the group warned that
Nothing must happen to Obi, Datti, Atiku, others, adding "The Nigerian security agencies and their commanders must refrain from being used by the outgoing Buhari/Osinbajo Government of Nigeria to falsely or criminally label and molest defenseless Nigerians including the named political actors and democracy activists.
"They must refocus their attention on their stewardship public accountability over their deeds and misdeeds in the past eight years. Nigerians had expected the Nigerian Minister of Information to be busy with coordination of the inter-ministerial, parastatals and departments' handover accountability especially since 29th May 2023 is much around the corner.
"Therefore, Peter Obi, Datti Ahmed and Atiku Abubakar must be protected at all times by the security operatives to enable them attend to and conclude their cases before the PEPT. Nigeria must avoid being going up in unquenchable flames."